Cabsat
–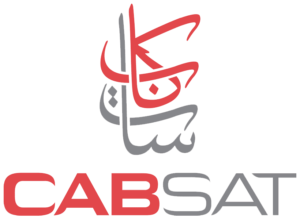 NEW DATES FOR CABSAT: 26 – 28 OCTOBER 2021
After consultation with our key stakeholders, we would like to share with you that a special edition of CABSAT – the region's leading media, entertainment and satellite event, shall take place on 26 – 28 October 2021 at Dubai World Trade Centre to explore exciting synergies with EXPO 2020.
Besides a special focus on the SATEXPO Summit with a wider content offering, CABSAT announces the launch of "NextGen Content" in partnership with Dubai Studio City, a new marketplace to buy, sell or co-produce TV and FILM content for the Arabic market.
We look forward to your continued support and welcoming you to Dubai in October this year.
"As an increasingly global hub for cinema production, Dubai Studio City looks forward to welcoming the broadcast community at what promises to be a unique, well-timed platform for discussion and innovation. The launch of NextGen Content at CABSAT 2021 in October will deliver unprecedented strategic opportunities to the broadcast industry, creating new areas of content collaboration that will contribute to the growth of the emirate's creative economy."
Majed Al Suwaidi, Managing Director of Dubai Studio City
"Dubai is an attractive global destination for film and television production, and we look forward to meeting the wider broadcast industry during CABSAT 2021. Hosting the event in October will provide an ideal platform for greater collaboration and international cooperation. It will create new opportunities for content creation and contribute to the vision of our leaders to transform the emirate into the world's leading creative economic capital."
Jamal Al Sharif, Chairman of the Dubai Film & TV Commission
"We completely endorse the decision made by CABSAT's organisers to hold the 2021 edition in October. By ensuring the show is open to as many international participants as possible during the time when EXPO 2020 is running in Dubai, CABSAT 2021 will maximise collaboration opportunities in the satellite ecosystem."
David Meltzer, Secretary General of Global VSAT Forum (GVF)
"ESOA is pleased that CABSAT is taking the needs of the international satellite community into consideration in choosing to hold its 2021 edition in October. The SATEXPO Summit will provide better value to the industry at a time when there will be even greater business opportunities."
Aarti Holla, Secretary General of EMEA Satellite Operators' Association
"We completely support the decision made by CABSAT to host the 2021 edition of the show in October and we look forward to the collaboration opportunities that it will bring."
Arab State Broadcasting Union