Camgear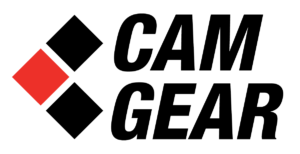 Kontakt:
Aspectra B.V. master distributor of Camgear EMEA
Spoorhaven 78
2651 AV Berkel & Rodenrijs
The Netherlands
Telefon: +31 10 5140680
Web: www.aspectra.nl/brands-products/camgear
Web: www.camgear.tv
Information:
Camgear
Camgear Inc. gehört Film- und Broadcast-Branchenexperten, die das Unternehmen mit Leidenschaft und langer Erfahrung leiten. Das Unternehmen selbst ist seit einem Jahrzehnt in der Branche aktiv, doch viele der Ingenieure und Designer von Camgear hatten zuvor führende Positionen bei anderen Broadcast-Unternehmen inne.
Das umfangreiche Sortiment an hochwertigen Kamera-Support-Produkten, Fluidköpfen und Stativsystemen wird in der Camgear-Fabrik in Peking hergestellt.
Kamerasupport bei jedem Dreh, an jedem Ort
Die Fluidköpfe und Stativsysteme von Camgear sind weltweit bekannt für ihre sanften und präzisen gedämpften Bewegungen, ihre ergonomische Bauweise, ihre exakten Gewichtsausgleichssysteme (Counter Balance) und ihre zuverlässige Leistung.
Das Sortiment umfasst drei Serien von Stativsystemen. Die Mark-Serie eignet sich für die leichteren Kameras, die V-Serie unterstützt Kameras von der DSLR bis zu großen Cine- oder AÜ-Kamera und die Elite-Serie bietet noch ausgefeiltere Austattungsoptionen.
Zuverlässigkeit, Haltbarkeit und Komfort kombiniert

Mit der 2017 eingeführten Elite-Serie hat Camgear das zuverlässige Counter-Balance-System noch robuster und besser gemacht. Die Serie ist ein echter Durchbruch in Sachen Zuverlässigkeit, Benutzerfreundlichkeit und Raffinesse.
Das patentierte Doppelrad-Counter-Balance-System verringert den Abstand zwischen den einzelnen Stufen so effizient, dass nun eine fast nahtlose Einstellung möglich ist. Alle Elite-Stative verfügen über das 3S-Fix-Schnellverriegelungssystem, das die Ver- und Entriegelung der Stativbeine zum Kinderspiel macht. Für den einfachen und sicheren Transport werden alle Elite-Stativsysteme von Camgear auf dem EMEA-Markt mit hochwertigen camRade-Stativtaschen geliefert.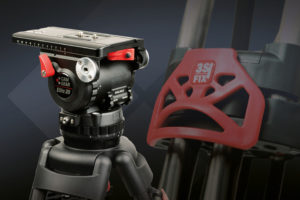 Qualität und Service
Camgears Fachwissen in der Konstruktion und Entwicklung seiner Produkte gewährleistet in Verbindung mit den strengen Qualitätskontrollverfahren außergewöhnlich hochwertige Produkte.
Professionelle Produkte zu erschwinglichen Preisen, überzeugende Qualität und zuverlässiger Kundendienst und Support, sind unsere Hauptziele. Sie haben Camgear ein robustes Wachstum ermöglicht, und das Unternehmen setzt alles daran, seine Fachkenntnisse weiter zu entwickeln. Besuchen Sie unsere Website und finden Sie Ihren örtlichen Händler: www.aspectra.nl/resellers/camgear