CARTONI

Kontakt:
CARTONI
Via Giuseppe Mirri, 13
00159 – Rome
Italy
Telefon: +39 06 4382002
E-Mail: cartoni@cartoni.com
Web: www.cartoni.com
Information:
Seit 1935 entwickelt, produziert und vermarktet CARTONI SpA von Rom aus hochwertige professionelle Kamerasupportsysteme und Zubehör für die Film- und Fernsehindustrie. Das Unternehmen ist ISO-9001 zertifiziert.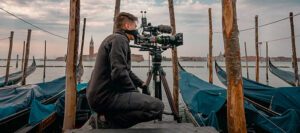 CARTONI ist in der Branche international als herausragende Marke für Kamera-Support-Ausrüstung anerkannt und ist stolz auf seine technischen Fähigkeiten sowie seine innovative und führende Technologie.
Beginnend in den Dreißiger Jahren mit Renato Cartoni (a.i.c.), der den Gyro-Kopf erfand, und später mit seinem Sohn Guido, dem Gründer der heutigen Unternehmenstruktur im Jahr 1962, hat CARTONI ununterbrochen hochentwickelte, patentierte professionelle Kamera-Support-Systeme eingeführt, die zum Industriestandard geworden sind.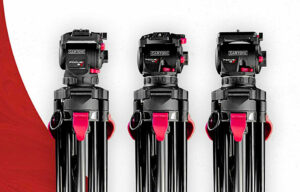 1992 wurde Guido Cartoni von der Academy of Motion Picture Arts and Sciences (Ampas) für seine bahnbrechende Arbeit bei der Entwicklung der Technologie der Fluid-Stativköpfe mit einem Scientific and Technical Achievement Award ausgezeichnet. Später, 1995, erhielt er den ATIC Technical Award der Associazione Tecnica Italiana Cine-televisione in Rom und 1999 den SOC Technical Achievement Award der Society of Operating Cameramen in Los Angeles.
Ständige Innovation hat den Erfolg des Unternehmens gesichert. CARTONI besitzt und verwendet 33 verschiedene Patente auf Fluid Action Counterbalance Systeme und Stative, die in Italien, Europa, den Vereinigten Staaten, China und Indien registriert sind.