Prestigeträchtiger Preis für Ballhaus
Michael Ballhaus, der wahrscheinlich berühmteste deutsche Kameramann, wird im kommenden Februar mit dem International Achievement Award des amerikanischen Kameraverbandes ASC ausgezeichnet.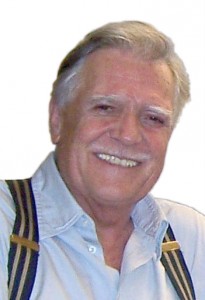 Michael Ballhaus, bekannter DoP und selbst Mitglied der American Society of Cinematographers (ASC), wird mit dem International Achievement Award dieser Organisation ausgezeichnet. Diese Auszeichnung stellt Ballhaus in eine Reihe mit großen Namen aus der internationalen Kamera-Szene. Er ist der erste Deutsche, der den renommierten Preis erhält.
Mehr als 100 Spielfilme hat Ballhaus schon in Deutschland und den USA gedreht, darunter die oscar-nominierten »Broadcast News«, »The Fabulous Baker Boys« und »Gangs of New York«. Aktuell hat Ballhaus den jüngsten Scorcese-Film »The Departed« realisiert. Den ASC-Preis erhält er für seine »kunstvollen und andauernden Beiträge, die er zur Weiterentwicklung der weltweiten Filmkunst« geleistet hat, so die Jury-Begründung.
Ein Schlüsselerlebnis für seine Berufswahl waren die ersten Dreharbeiten, denen der 1935 geborene Ballhaus im Alter von 17 Jahren als Beobachter beiwohnte: Gedreht wurde »Lola Montez«, ein Max-Ophüls-Film (mehr zu diesem Film finden Sie in einem Beitrag über die Restaurierung: hier). Wichtige berufliche Stationen von Ballhaus waren die Zusammenarbeit mit Peter Lilienthal für den SWF und mit Rainer Werner Fassbinder, bevor er in den USA seine überwiegende berufliche Heimat fand. 36 Filme mit amerikanischen Regisseuren hat Ballhaus seither gedreht, darunter sieben mit Martin Scorcese.
Die Verleihung des International Achievement Awards soll im Rahmen der Feierlichkeiten zu den 21. ASC Outstanding Achievement Awards am 18. Februar 2007 in Los Angeles stattfinden.
Was Michael Ballhaus kürzlich zum Thema digitale Medien sagte, können Sie in einem Interview nachlesen, das www.film-tv-video.de während der Veranstaltung »Digitale Cinematographie« in München mit ihm führte.