Trevor Spielmann Head of Sales bei Annova
Trevor Spielmann übernimmt die Position als Head of Sales bei Annova Systems, einem Hersteller für Newsroom-Systeme und redaktionellen Systemlösungen.
Seit seinem Abschluss in der Fachrichtung Medientechnik an der Fachhochschule Köln im Jahr 2001 arbeitet Trevor Spielmann in der Medienbranche. Nach einzelnen Stationen etwa als Projekt-Manager DVD-Spielfilm-Projekte bei Warner Music Manufacturing Europe und als Sales-Manager EMEA bei Klotz Digital, führte ihn sein Weg im Jahr 2010 zu Annova Systems.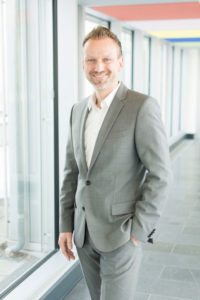 Als Sales Manager war Spielmann bei Annova erfolgreich für die öffentlich-rechtlichen Rundfunkanstalten in Deutschland sowie die strategische Geschäftsentwicklung in Osteuropa und Asia/Pazific zuständig. Zusätzlich eignete er sich im Abendstudium einen Master in Business Administration an.
Mit dem 1. März 2018 übernimmt Trevor Spielmann die neu geschaffene Position Head of Sales bei Annova. Mit dieser Stelle tritt das Sales-Team unter eine neue Leitung, die der internationalen Expansion des Unternehmens Rechnung trägt. Zukünftig könne so das gewachsene Sales-Team auf eine neue Ebene geführt werden, so das Unternehmen.
»Gerade befinden wir uns in spannenden Zeiten, in denen sich im Unternehmen und im Markt viel bewegt«, so Spielmann. »Annova ist in den letzten Jahren stark gewachsen. Wir haben hierbei viele tolle Kunden und spannende Projekte gewonnen. Im Sales-Team möchten wir zusammen mit unseren Bestandskunden weitere Potenziale identifizieren und dabei neue Innovationen schaffen. Darüber hinaus gilt es, neue Märkte zu erschließen, um ein nachhaltiges und solides Wachstum für die kommenden Jahre zu sichern.«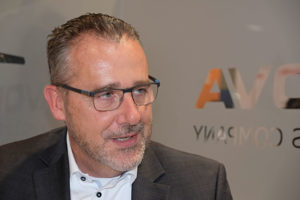 Michael Schüller, CEO von Annova, sagt: »Mit Trevor Spielmann haben wir einen langjährigen und geachteten Mitarbeiter zum Head of Sales ernannt. Sein professionelles Vorgehen und seine Markt- und Branchenkenntnisse sind für unser Unternehmen ein großer Gewinn. Ich freue mich sehr darauf, mit ihm und seinem Team unser Wachstum und die Zusammenarbeit mit Scisys voranzutreiben.«