Stadttheater Helsinki mit Clear-Com Kommunikationssystem
Das Stadttheater in Helsinki installierte im Rahmen von größeren Renovierungsarbeiten unter anderem ein vollintegriertes Wired und Wireless Kommunikationssystem von Clear-Com, das die gesamte Institution vernetzen soll.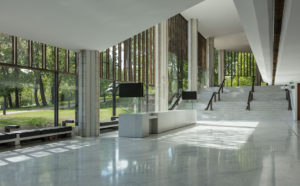 Gleich mehrere Millionen hat das Stadttheater Helsinki, eines der größten Theaterhäuser Finnlands, in massive Umbaumaßnahmen investiert, bei denen auch ein komplett neues Kommunikationssystem installiert wurde. Designt und installiert wurde dieses von Clear-Com und dessen langjährigem Partner Noretron. In Zusammenarbeit mit der britischen Beratungsfirma Theatreplan konnten sie den engen Zeitplan, den die Theaterpause und die Arbeiten auf der Baustelle mit sich brachten, einhalten.
Das Stadttheater Helsinki ist ein modernes Gebäude, das 1967 eröffnete und im Jahr 1989 durch einen Anbau vergrößert wurde. Die neuesten Renovierungsarbeiten sollen das ganze Haus auf den modernsten Standard bringen, was Bühnenausstattung, Zugänge und Räumlichkeiten für Publikum, Schauspieler und Mitarbeiter angeht. Außerdem hat man sich bemüht, einige Originalelemente des Hauses wieder herzustellen.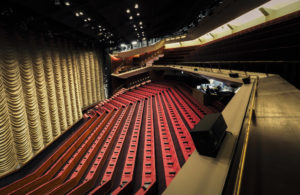 Ein Großteil des Budgets wurde in neues Equipment investiert – wie etwa das Kommunikationssystem, welches das gesamte Haus miteinander verbinden soll. Insgesamt beherbergt das Theater drei Bühnen: die große Bühne mit 947 Plätzen, die kleine Bühne mit 200 bis 400 Plätzen und das Studio Elsa mit 140 bis 200 Plätzen. Eine Übertragung in jeden Winkel der sieben Stockwerke war nicht einfach – vor allem wenn man eine gute Audioqualität und keine Störungen gewährleisten möchte.
In einem frühen Entwicklungsstadium empfahl der Theatreplan-Berater Mathew Smethurst-Evans das Freespeak II Wireless System von Clear-Com. Nach einer intensiven Prüfung fiel die Entscheidung.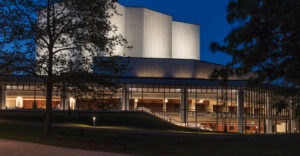 Um sicherzugehen, dass das Wired und Wireless Kommunikationssystem die beste Qualität überträgt, hat man sich dazu entschieden, ausschließlich Clear-Com-Produkte zu verwenden. Das System ist eine riesige, integrierte Installation einer Eclipse HX Digital Matrix Plattform, die von der Konfigurationssoftware EHX unterstützt wird. Außerdem verfügt es über 22 Rotationspanels der V-Serie, 4 mobile Agent-IC Panels, 40 integrierte Freespeak II wireless Beltpacks in 1.9GHz und eine Vielzahl an neuen CC110 und CC220 Kopfhörern. Das komplette System ist nun auf den sieben Stockwerken des Gebäudes installiert, unter anderem auch in den Büroräumen, Studios und hinter den Kulissen.
Nicki Fischer, Sales Director EMEA von Clear-Com sagt: »Das Stadttheater Helsinki ist eines der renommiertesten und modernsten Theater in Europa, und wir fühlen uns sehr geehrt, dass wir diese Installation gemeinsam mit unserem langjährigen Partner Noretron durchführen durften.«
Das Stadttheater hat im August 2017 die neue Spielzeit eröffnet – mit dem Stück »Maija, The Daughter of the Stormy Island«.