Quantel: Guide to Digital Intermediate
Ein umfassender Beitrag zum Thema »Digital Intermediate« von Quantel: Jetzt als PDF-Download bei www.film-tv-video.de.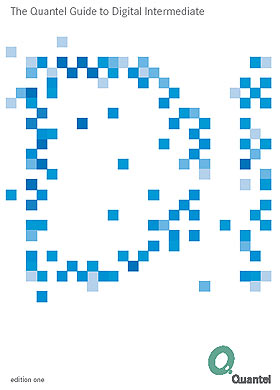 Der Quantel-Guide zum Thema Digital Intermediate definiert und erklärt Begriffe, beschreibt Arbeitsabläufe, aktuelle Trends und Tendenzen.
Die Kapitel im Überblick:
1: An Introduction to DI
2: The DI Process
3: Quality in DI
4: Acquisition and Delivery
5: Building a DI Facility
6: iQ and DI
Anhänge:
1: Scene-to-screen Calibration
2: Monitor and Projector Set-up
3: Film Scanning
4: Shooting HD
5: Film Recording
6: Lab and Printer Lights
7: Log and Lin Scaling
8: Headroom – Log and Lin Recording
9: Workflow for Uncut and Cut Negative DI Operation
10: Offline, Online, Timecode and Film
PDF-DOWNLOAD
Das englischsprachige White Paper »Guide to Digital Intermediate« steht mit freundlicher Genehmigung von Quantel als PDF bei www.film-tv-video.de zur Verfügung. Die PDF-Datei ist rund 1,6 MB groß und umfasst 98 Seiten, der Text ist in englischer Sprache verfasst.
WEITERE INFOS
Ein White Paper, das sich aus Sicht des Herstellers Discreet mit dem Thema Digital Intermediate beschäftigt, finden Sie hier.
Downloads zum Artikel: