Stephan Schindler: Back on the block
Stephan Schindler ist seit dem 1. April für das englische Unternehmen On-Air Systems tätig.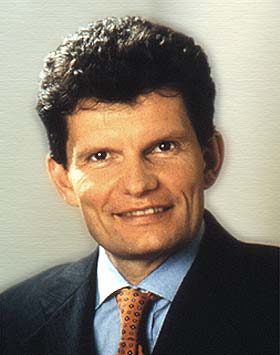 Stephan Schindler ist vielen Branchen-Insidern als Avid-Mann der ersten Stunde bekannt. Schindler war maßgeblich am Aufbau der deutschen Avid-Niederlassung beteiligt, wechselte dann später in die Europa-Zentrale nach Pinewood in England, bevor er am Avid-Hauptsitz in Tewksbury/USA als General Managing Director die Broadcast-Unit leitete (siehe Meldung vom August 2000).
Im Jahr 2000 entschloss sich Stephan Schindler zu einem Branchenwechsel und war fortan für die Firma Sendmail tätig, ein Unternehmen, das Server-Software für größere Internet-Mail-Systeme herstellte. Der Broadcast-Branche blieb Stephan Schindler aber auch während dieser Zeit durch seine vielen persönlichen Kontakte verbunden.
Seit dem 1. April dieses Jahres ist Schindler nun wieder zurück in der Broadcast-Branche: Für die englische Firma On-Air Systems wird er als Director Sales and Marketing den Aufbau einer weltweiten Vertriebsorganisation leiten. On-Air Systems entwickelt unterschiedlichste Softwares für Broadcast-Applikationen, darunter Vanity und Robotics.