Thomas Birner bei Qvest Media
Thomas Birner ist bei Qvest Media neuer Head of Sales für UK und Nordeuropa.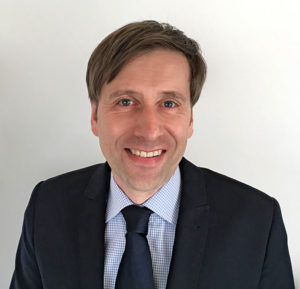 Qvest Media will sein Geschäft in UK und Nordeuropa ausbauen und hat zu diesem Zweck Thomas Birner als neuen Head of Sales für diese Regionen in das Unternehmen geholt. Ab sofort ist Birner für die Festigung und Erweiterung der Unternehmensaktivitäten in dieser Region verantwortlich. Ziel ist es, das Wachstum von Qvest Media in der Region voranzutreiben, Kunden- und Geschäftsbeziehungen zu stärken sowie neue Vertriebskanäle zu erschließen, so das Unternehmen.
Als neuer Head of Sales UK & Nordics verantwortet Thomas Birner (48) die Entwicklung und Umsetzung der Vertriebsstrategien von Qvest Media in Großbritannien und Nordeuropa. Neben dem Vertrieb wird Birner auch den Bereich Business Development in den genannten Regionen weiter ausbauen. Birner wird federführend mit der Erstellung von Marktanalysen und Erlösprognosen betraut, sowie eng in die Entwicklung von markt- und kundenbezogenen Produkten und Services einbezogen.
»Thomas Birner bringt langjährige Kenntnis und Erfahrung aus der Medienbranche mit. Er besitzt herausragende Expertise in den Bereichen Sales und Business Development sowie ein Gespür für Trends und Innovationen, mit dem er Kunden und Partner in Großbritannien und den nordischen Ländern begeistern wird«, freut sich Daniel Url, Managing Director bei Qvest Media.
Zuvor war Birner Director of Sales Central Europe & Middle East bei Snell Advanced Media und deren Vorgängerunternehmen Quantel.