Mehr als 2 Millionen Videos bei Shutterstock
Der Anbieter Shutterstock gibt gekannt, dass seine Kollektion kommerziellen digitalen Bildmaterials mehr als zwei Millionen Videos umfasse – darunter 65.000 Clips im aktuellen 4K-Standard.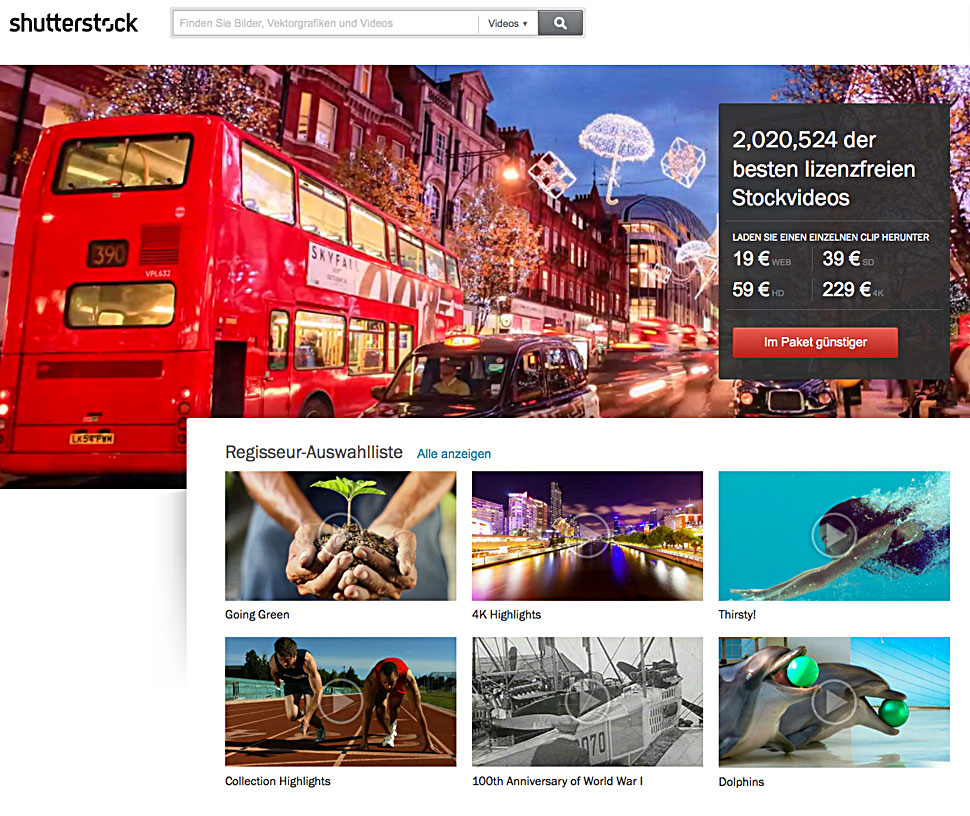 »Wir sind stolz auf die vielfältigen Videoinhalte, die wir unseren Kunden weltweit bieten«, sagt Ben Pfeifer, VP of New Business bei Shutterstock. »Dank der schnellen technischen Entwicklung, aktuell zum Beispiel mit 4K, stehen derart hochwertige Bewegtbilder so umfangreich zur Verfügung wie nie zuvor, und das für jedermann – von unabhängigen Videokünstlern bis hin zu den großen Filmstudios.«
Um diesen Meilenstein gebührend zu feiern, hat Shutterstock eine Reise »rund um die Welt in 80 Clips« vorbereitet. Das Video zeigt die geografische Vielfalt der Shutterstock Videos und Musik. Alle verwendeten Clips sind in 4K produziert. Soundeffekte und Musikclips bietet das Unternehmen seit Mai 2014.
Video-Footage von Shutterstock wurde unter anderem in Filmen und TV-Serien wie House of Cards, The Walking Dead, Iron Man 3 und auch im aktuellen Kinohit Guardians of the Galaxy verwendet.