Personalberatung für Medien- und IT-Unternehmen
Künftig wird Rainer Melchert gemeinsam mit Ulf Genzel Mandate in Personalberatung und Executive Search übernehmen.
Ulf Genzel Consulting ist eine unabhängige Unternehmens- und Personalberatung, die sich seit 2010 auf die Bereiche Medien, Telekommunikation und Informationstechnologie spezialisiert hat.  Um den wachsenden Bereich der Personalberatung zu stärken, unterstützt künftig Rainer Melcher das Unternehmen mit seinen langjährigen Erfahrungen im Medien- und IT-Umfeld.
Rainer Melchert gründete nach seinem Informatikstudium die Knowledge Systems GWS in Hamburg und entwickelte Softwarelösungen zum Wissensmanagement und zur Unterstützung von Arbeitsprozessen. Bei der ProSiebenSat.1 Gruppe übernahm er divese Positionen und war bis 2015 Head of Project and Process Management im Bereich Group Operations & IT der ProSiebenSat.1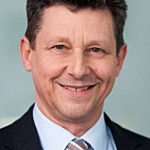 Media SE in München. Personalauswahl, Teambuilding, Qualifizierung und Coaching waren dabei unter anderem seine Aufgaben.
Ulf Genzel hat in seinen beruflichen Stationen bei verschiedenen TV-Sendern, als Gründer einer Beratungsgesellschaft im Umfeld Broadcast & IT, als Vorstand eines Herstellers von Archiv-Lösungen für Medienunternehmen und als Director Media Asset Management Sales bei Avid seit 1987 kontinuierlich Menschen im Umfeld von komplexen technischen Lösungen begleitet. Dabei stand für ihn immer die technische wie auch überfachliche Qualifizierung und Weiterentwicklung von Einzelpersonen und Teams im Vordergrund, sagt Ulf Genzel.