Pebble stärkt sein Führungsteam
Neil Maycock kommt als Chief Commercial Officer zu Pebble, und Alison Pavitt wurde zum Chief Revenue Officer befördert.
Nach der kürzlich bekannt gegebenen Ernennung von Jon Briggs zum Chief Operating Officer wurde das Führungsteam weiter verstärkt, um die Position als führender Anbieter auf dem Markt für Playout-Automatisierung zu festigen.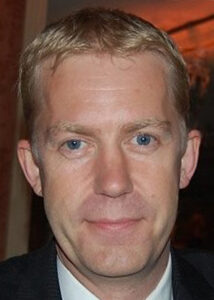 Neil Maycock kommt von Grass Valley zu Pebble. Als CCO ist er für die Entwicklung und Umsetzung der ehrgeizigen, marktorientierten Strategie des Unternehmens verantwortlich. Er verfügt über umfassende Branchenkenntnisse, die er in über 30 Jahren in leitenden Positionen in der Broadcast-Branche erworben hat. Dazu gehören die Position des EVP und General Manager bei Snell Advanced Media und davor die des President of the Americas bei Pro-Bel. In seiner letzten Funktion als Ex-CMO und EVP Delivery and Support bei Grass Valley war er für das weltweite Marketing und den Kundendienst verantwortlich. Er hat in der Vergangenheit erfolgreich Unternehmen durch Fusionen und Übernahmen geführt und Marken in komplexen Broadcast-Märkten aufgebaut.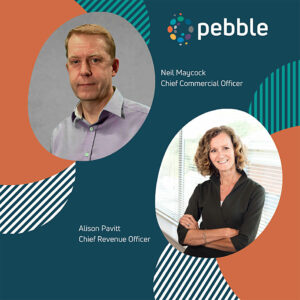 Alison Pavitt übernimmt die Rolle des Chief Revenue Officer und konzentriert sich ganz auf die Vertriebsfunktion des Unternehmens, um auf dem Erfolg aufzubauen, den sie als Director of Sales and Marketing erzielt hat, wo sie für den weltweiten Vertrieb und das Marketing verantwortlich war. Sie ist Vorstandsmitglied der IABM und sitzt in der IBC Exhibitor Steering Group.
Ihre ersten Erfahrungen in der Branche sammelte Alison in einer Vertriebsfunktion bei Aston, einem Spezialisten für Broadcast-Graphik. 2009 kam sie als Marketing Managerin zu Pebble, wo sie eine Schlüsselrolle bei der Entwicklung des Marketings des Unternehmens spielte, die jüngste Umfirmierung beaufsichtigte und eng in unternehmensweite Initiativen zur Etablierung von Markenwerten und zur Sicherstellung des Fokus auf die Customer Journey eingebunden war.