NAB2016: Avid schiebt Media Composer First (auf die lange Bank?)
Da war doch noch was: Vor einem Jahr kündigte Avid eine kostenlose Version von Media Composer an. Und was gab es zur NAB2016 hierzu? Schweigen im Walde.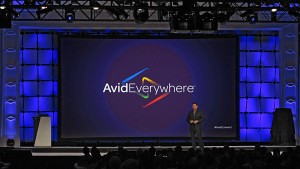 Im Vorjahr hatte Avid mit großem Brimborium angekündigt, dass es — analog zu Pro Tools First — auch einen Media Composer First geben werde, also eine kostenlose Version der NLE-Software von Avid (siehe Meldung und Video aus dem Vorjahr).
Seither ist ein Jahr vergangen, es gibt noch immer keinen MC First — und während der NAB2016 sprach Avid nur auf Nachfrage über dieses Thema und die Mitarbeiter verströmten keineswegs Wohlbehagen, wenn man sie mit Fragen zu diesem Thema traktierte.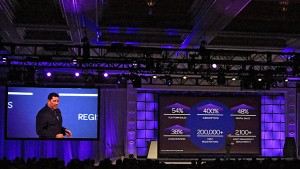 Das Thema sei keineswegs vom Tisch, man suche jedoch noch nach dem optimalen Package, um Media Composer First zu einem ähnlich erfolgreichen Modell zu machen, wie es bei Pro Tools First gelungen sei, so der Tenor von Avid-Seite, wenn man nach Media Composer First fragte. MC First sei letztlich ein Cloud-Thema und es könne eben nicht einfach eine 1:1-Übertragung des Modells von Pro Tools First sein, so die Auskunft. Man müsse das Thema also intern noch weiterentwickeln und das dauere noch etwas.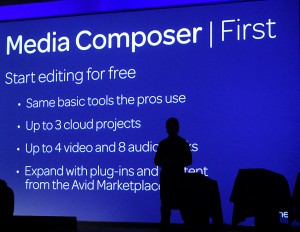 Auf der Website von Avid steht (hier), dass der Hersteller plane, MC First im weiteren Verlauf des Jahres 2016 zu veröffentlichen. Gleichzeitig wird aber eingeschränkt, dass alles, was dazu auf der Avid-Website steht, nur rein informativen Charakter habe und als generelle, allgemeine Produktinformation zu betrachten sei: »It is not a commitment to deliver any material, code, or functionality.«
Außerdem heißt es: »Certain features may be only available as purchasable in-app options.«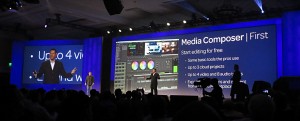 Das klingt schon ein bisschen anders als bei der NAB vor einem Jahr — und man kann sich des Eindrucks nicht erwehren, dass Avid dieses Projekt doch lieber auf die lange Bank schieben will — vielleicht soll sogar insgesamt Gras über diese Angelegenheit wachsen.