TPC investiert in EditMate
Arvato Systems implementiert die Projekt- und Media-Asset-Management-Software VPMS EditMate beim Schweizer Broadcast-Dienstleister TPC.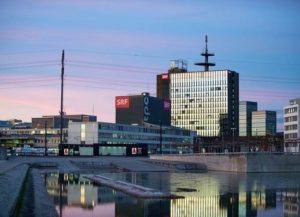 Arvato Systems hat seine Projekt- und Media-Asset-Management-Software VPMS EditMate bei TPC implementiert – und damit das erste Projekt mit EditMate als Standalone-Lösung durchgeführt. Die Lösung dient der Verwaltung von Schnittprojekten und deren Medien (mehr Infos: NAB-Video, IBC-Video). Dabei ermöglicht sie verschiedenen Anwendern ein übergreifendes, ortsunabhängiges Arbeiten an unterschiedlichen Schnitt-Laptops – das erklärte Hauptziel von TPC.
Einfachere Medienverwaltung durch EditMate
Die Software ist vor allem für die Bespielung digitaler Kanäle wie Play SRF, YouTube und Facebook im Einsatz. Diese setzte die Projektorganisation bis dato ohne strukturierte technische Lösung um.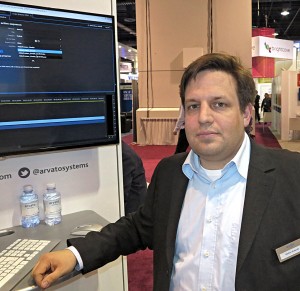 Gewünscht war ein schlankes, skalierbares System, das die Workflows der Einheit optimal abbildet und die Medienverwaltung vereinfacht. Als Schnitt-Software war Premiere Pro CC von Adobe von den Nutzern gesetzt. »Die Projektmanagement-Lösung EditMate ist in Kombination mit Premiere genau das richtige Produkt, das den Anforderungen von TPC optimal gerecht wird«, sagt Stefan Eckardt, Head of Product and Portfolio Management bei Arvato Systems.
Reibungslose Arbeitsprozesse und neue Funktionen
EditMate sorgt für reibungslose Arbeitsprozesse und erhöht zugleich die technische Qualität, so Arvato Systems. Um sämtliche Daten in EditMate zentral konsolidieren und löschen zu können, entwickelte Arvato Systems eine Ingest-Integration, die das Einspielen von Medien und deren Verwaltung direkt aus der Schnittsoftware Premiere ermöglicht.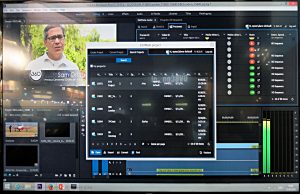 Darüber hinaus erlaubt das Feature »Project-to-go«, zukünftig auch offline, zum Beispiel bei Events, an Projekten zu arbeiten und das Videomaterial anschließend auf den zentralen Server einzuspielen – oder alternativ online Projekte mitnehmen zu können.
Rundum-Projektbetreuung
Arvato Systems betreute das Projekt von der ersten Beratung bis hin zu Installation und Schulung in enger Zusammenarbeit mit dem Partner und Generalunternehmer des Projekts Qvest Media.
Die Software bietet TPC zahlreiche Erleichterungen im Arbeitsalltag: Festgelegte Format- und Designvorlagen im System vereinfachen die Bearbeitung des Videomaterials. Das schlanke System gewährt eine übersichtliche Projekt- und Medienverwaltung und ist darüber hinaus einfach zu bedienen und zu administrieren. Neben einer Effizienzsteigerung verringert EditMate das Datenvolumen aktiv durch automatisches Löschen. Da das Team seine Daten heute sowohl online als auch offline bearbeiten kann, ist es zudem flexibler und schneller in der Projektgestaltung.