Avid: Trennung von Hernandez, Rosica neuer CEO
Der Aufsichtsrat von Avid hat Jeff Rosica mit sofortiger Wirkung als CEO bestimmt. Der bisherige Avid-CEO Louis Hernandez hat seine Tätigkeit als CEO niedergelegt und ist auch aus dem Board of Directors ausgeschieden.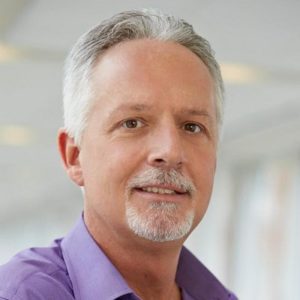 Eine Pressemitteilung mit Knalleffekt veröffentlichte Avid am heutigen Morgen: Dabei geht es aber nicht um Produkte, sondern um Top-Level-Personalien. Der Aufsichtsrat von Avid hat demnach Jeff Rosica mit sofortiger Wirkung zum CEO ernannt und gleichzeitig die Beschäftigung von Louis Hernandez in dieser Position beendet.
Auch eine Begründung gibt der Aufsichtsrat an, was eigentlich eher ungewöhnlich ist: Hernandez habe die Regeln des Unternehmens verletzt, was das Verhalten am Arbeitsplatz betreffe. Wörtlich heißt es: »due to violations of Company policies related to workplace conduct.« Dabei gehe es nicht um finanzielle Angelegenheiten, erklärt das Unternehmen an anderer Stelle.
Auch sein Amt im Aufsichtsrat hat Hernandez niedergelegt, dort folgt ihm Nancy Hawthorne als Chairman of the Board nach.
Jeff Rosica war bisher bei Avid als Senior Vice President, Chief Sales and Marketing Officer tätig. Er kam 2013 bei Avid an Bord, zunächst als Senior Vice President Worldwide Field Operations. Rosica kann aber auch aus der Zeit vor Avid auf mehr als 30jährige Branchenerfahrung zurückblicken. Dabei zählte etwa auch Grass Valley zu seinen Karrierestationen.
Die Aufsichtsratsvorsitzende Nancy Hawthorne sagt dazu: »Jeffs tiefgehende Erfahrung als Industrieexperte macht ihn in Verbindung mit seiner eindrucksvollen Kenntnis der Geschäftsfelder und Strategien von Avid, zu einer natürlichen Wahl, um das Unternehmen zu führen.«
Jeff Rosica trägt nun also als President und CEO Verantwortung bei Avid. Er sagt dazu: »Ich fühle mich geehrt und nehme die Möglichkeit mit Vorfreude an, Avid durch diesen wichtigen Moment in der Firmengeschichte zu leiten.«
Vorgeschichte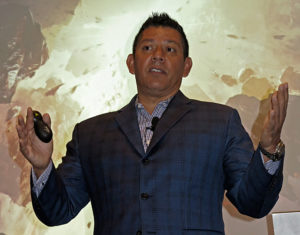 Zur Vorgeschichte der nun getroffenen Entscheidung teilt Avid mit: Mit Unterstützung eines unabhängigen, externen Rechtsbeistands hat sich ein Ausschuss des Unternehmens — der auch unabhängige Mitglieder des Aufsichtsrats einschloss — mit einer gründlichen Untersuchung von Anschuldigungen befasst, die gegen Louis Hernandez erhoben worden waren.
Es ging dabei um Vorwürfe, die aus Sicht des Unternehmens inkorrektes, aber nicht finanzrelevantes Fehlverhalten am Arbeitsplatz darstellen, so heißt es in der Pressemitteilung weiter. Nach der Bewertung der Ergebnisse dieser Untersuchung habe der Aufsichtsrat beschlossen, die Zusammenarbeit mit Louis Hernandez mit sofortiger Wirkung zu beenden.