Showrental investiert in Panasonic AK-UC4000
Showrental investiert in Panasonics 4K-Studiokamerasystem AK-UC4000 für den Einsatz in Produktion, Vermietung und bei Live-Events.
Der Event-Ausrüster Showrental mit Sitz in Montabaur hat sich für das Panasonic-Studiokamerasystem AK-UC4000 entschieden.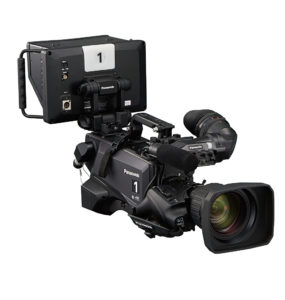 Die Kamera ist mit einem 4,4-K-Sensor mit 35-mm-Bildfenster bestückt. Eine Media-over-IP-Schnittstelle (MoIP) mit SMPTE-2022 und SMPTE-2110 für Remote-Operation-Konfigurationen soll ab Herbst 2018 optional erhältlich sein. Darüber hinaus soll die AK-UC4000 im Laufe dieses Jahres serienmäßig umschaltbare 2x, 3x und 4x-Slomo in HD unterstützen.
Passend zur Kamera hat Showrental auch in die neue AK-UCU600 Kamerasteuerung investiert, die mit parallel nutzbaren 12G/3G- und HD-SDI-Schnittstellen ausgestattet ist. Sie ist ebenfalls im Rental-Portfolio ab Lager Montabaur verfügbar.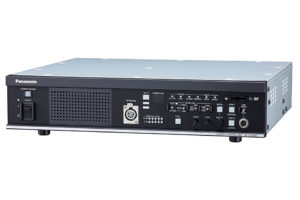 Die Auslieferung der ersten Geräte erfolgte Anfang April an Showrental. »Mit dieser Investition haben wir das Portfolio für unsere Kunden um ein weiteres State of the Art Produkt ergänzt und komplettiert«, sagt Stefan Altenhofen, Geschäftsführer Showrental.
Showrental hat sich auf die Fachplanung und Vermietung professioneller Video- und Medientechnik für Industrie, Messe, Touring und Live-Events spezialisiert. Weiter bietet Showrental Programmierung und Operating verschiedener Medienserversysteme an, etwa für Christie Pandoras Box.