Super Bowl: 360-Grad-Replay aus Spielerperspektive
Während des Football-Endspiels Super Bowl war Intels 360-Grad-Replay-Technik im Einsatz. Damit können Szenen aus der Perspektive eines Spielers auf dem Feld im Replay gezeigt werden, als Rundumblick auf dem Spielfeld, so als wäre man als Fan Teil des Geschehens.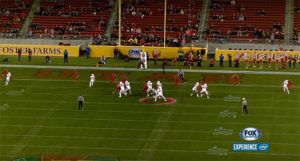 360-Grad-Replay: »Be the Player«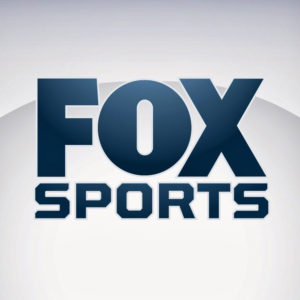 Das große US-Sport-Netzwerk Fox Sports hatte sich im Vorfeld des Endspiels der Football-Profiliga entschieden, Intels neue Technologie für 360-Grad-Replay bei diesem prestigeträchtigen Spiel einzusetzen. 360 Replay eröffnet auf Basis moderner Technologien die Möglichkeit, den Zuschauern Spielszenen aus der Perspektive einzelner Spieler zu zeigen. Unter anderem hat Intel die Technologie auch schon in Fußballstadien in Spanien installiert: jüngst etwa im Camp Nou in Barcelona (Video darüber).
Michael Davies, SVP of Field & Technical Operations bei Fox Sports, erläutert: »Wir haben Intel darum gebeten, diese überzeugende Technologie absolut auszureizen, sodass die Kameras, die dafür im Stadion im Einsatz waren, daraus POV-Sichten der jeweiligen Spieler liefern konnten.«
Ein grundlegender Unterschied zu anderen VR360-Systemen und zu Spielanalysesystemen besteht darin, dass das Intel-System sozusagen das ganze Spielfeld aus unterschiedlichen Positionen und Blickwinkeln mit Kameras aufnimmt und man später entscheiden kann, aus der Sicht welches Spielers man das Spielgeschehen sehen will. Hat man sich für eine Spielerposition entschieden, wird das Spielgeschehen nicht auf Basis von Metadaten per Computeranimation nachgebaut, sondern es wird aus realen Kamerabildern kombiniert.
»Die Kameras wurden natürlich von der massiven Intel-Rechen-Power unterstützt«, erläutert Davies, »die es ermöglichte, 3D-Ansichten zu liefern, sodass eine virtuelle Kamera auf Augenlinie zur Verfügung stand — ganz im Unterschied zu den eingeschränkten Kamerablickwinkeln, die es teilweise in Videospielen gibt.« Das funktioniert mit der Intel-Lösung, ohne dass die Spieler irgendwelche Sensoren oder Zusatz-Equipment tragen müssten.
Davies erläutert weiter: »Ein Spiel tatsächlich aus der Perspektive eines Spielers sehen zu können, ist bei Broadcast-Produktionen noch weitgehend unerforschtes Terrain.« Er ergänzt: »Auf dem Spielfeld sieht vieles plötzlich ganz anders aus, und dieser Blickwinkel hilft uns, den Spieler besser zu verstehen, seine Entscheidungen besser einzuschätzen und etwa zu erkennen, ob beispielsweise seine Sicht in einer bestimmten Situation eingeschränkt war oder nicht.«
Seite 1: »Be the Player« – was das ist
Seite 2: Die Technik von »Be the Player«
Seite 3: Möglichkeiten für Live-Sport