Project Raven: Neue Möglichkeiten für Echtzeit-Compositing und AR
Der Spielehersteller Epic, das Postproduction-Haus The Mill und Chevrolet stellen die AR-Produktion »The Human Race« vor: einen »Echtzeit-Film« der unter Einsatz der Software Unreal Engine von Epic möglich wird.
Neue Technologien am Set und in der Post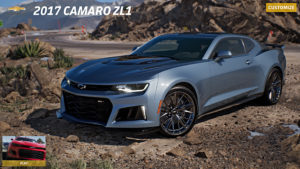 Der virtuelle Camaro wurde also direkt am Set auf auf der erfassten Daten mit Unreal Engine in Echtzeit gerendert und nahtlos live in das Bildmaterial eingefügt. Direkt am Set stand somit schon eine hochwertige Prävisualisierung der finalen Szene zur Verfügung. Die Verantwortlichen konnten also dank AR schon am Set sehen, was am Ende möglich sein würde und dadurch viel genauer beurteilen, ob die gewünschte Bildwirkung erreicht wurde.

Die Tracking-Daten wurden übrigens mit einem Arraiy-System des gleichnamigen Herstellers von Bildanalyse- und Machine-Vision-Systemen erfasst. Die Verbindung zwischen den einzelnen Technologien und Systemen stellte der von The Mill entwickelte »Virtual Production Toolkit« Cyclops her.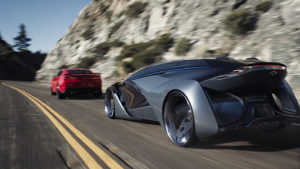 Das gleiche Prinzip, das am Set schon für eine sehr hochwertige Preview sorgte, wurde im Rahmen von Project Raven dann auch in der Postproduction genutzt, um den finalen Look zu erzielen.
Hier verwischen sich also sozusagen mehr und mehr die Grenzen zwischen Produktion und Postproduktion. Die an der Produktion Beteiligten glauben, dass diese Möglichkeiten letztlich die Art und Weise grundlegend verändern werden, wie Filme produziert und wichtige Entscheidungen im Entstehungsprozess gefällt werden: Wenn man schon beim Dreh in Echtzeit sehen kann, wie das Endergebnis eines Compositing-Prozesses aussieht, wird das zweifellos Rückwirkungen haben.
Seite 1: Einführung
Seite 2: Project Raven, Making-of-Video
Seite 3: Neue Technologien am Set und in der Post
Seite 4: Mehr als ein Werbespot