EMG UK: Neuer Vertriebsleiter
Nick Dyer bringt als neuer Head of Sales bei EMG UK fundierte technische Kenntnisse und Erfahrungen für die weiteren Wachstumspläne mit.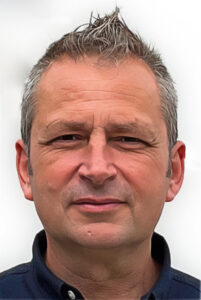 EMG hat Nick Dyer zum neuen Head of Sales von EMG UK berufen. Dyer, der auf eine fast drei Jahrzehnte währende Karriere zurückblicken kann, bringt ein hohes Maß an Wissen und technischer Erfahrung in diese Position ein, die durch eine nachgewiesene Erfolgsbilanz in der Geschäftsentwicklung untermauert wird. Seine Aufgabe bei EMG UK wird es sein, die Marktposition des Unternehmens bei der Bereitstellung hochwertiger Inhalte für Zuschauer in aller Welt auszubauen.
Als Head of Sales wird er das Vertriebsteam von EMG leiten und dabei seine umfassende technische Erfahrung nutzen, um das Wachstum des Unternehmens zu fördern.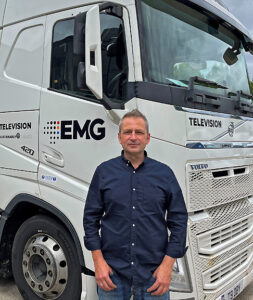 Zu seiner Ernennung sagt Dyer: »Es ist eine aufregende Aussicht, diese neue Aufgabe als Vertriebsleiter während eines weiteren arbeitsreichen Jahres mit internationalen Veranstaltungen wie dem Champions-League-Finale, den Open Golf Championships und den Wimbledon Championships zu übernehmen. Ich freue mich darauf, eng mit meinen Kollegen im gesamten Unternehmen zusammenzuarbeiten und auf der hervorragenden Erfolgsbilanz aufzubauen, die wir in den letzten Jahren entwickelt haben.«
Dyer begann seine berufliche Laufbahn 1996 als Tontechniker, bevor er 2002 zu CTV wechselte und dort Erfahrungen im gesamten Unternehmen sammelte, zuletzt als Senior Unit Manager — in enger Zusammenarbeit mit Kunden im Bereich Technical Planning & Delivery.

Nick Dyer, der in der Branche für sein tiefgreifendes Verständnis der technischen Umsetzung geschätzt wird, soll auch dazu beitragen, die Präsenz von EMG auf dem US-amerikanischen Markt auszubauen. Er soll sicherstellen, dass die Kunden die Fähigkeiten, Leistungen und die Kultur des Unternehmens in vollem Umfang kennen.
Außerdem wird er eng mit den verschiedenen Geschäftsbereichen von EMG zusammenarbeiten, darunter EMG Connectivity, dem Spezialkamera-Experten ACS und Origins Digital, den Entwicklern interaktiver Lösungen. Dabei wird es auch um einen einheitlicheren Ansatz für die Bereitstellung von Dienstleistungen gehen. Darüber hinaus wird Dyer Teil des ESG-Teams sein, und er wird zu den internationalen Ambitionen und der Reichweite von EMG beitragen.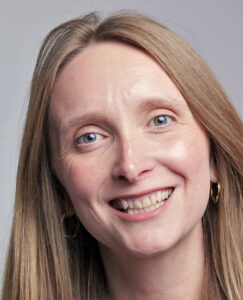 »Nick ist ein erfahrener Profi, dessen technisches Wissen und große Erfahrung in der Kundenbetreuung für EMG von unschätzbarem Wert sein werden, da wir auf zukünftiges Wachstum setzen«, sagte Angela Gibbons, EMG UK Sales Director. »Wir freuen uns, ihn an Bord zu haben, um unser Vertriebsteam zu leiten, während wir unsere Pläne umsetzen, unser vielfältiges Kundenportfolio zu erweitern und weiter zu wachsen.«