Sound Devices: Reporter-Plug-In für MixPre-Reihe
Mit dem neuen Plug-In können MixPre-Geräte vollständig nach ihren Anforderungen konfiguriert und die Menüs dann gesperrt werden.

Das Reporter-Plug-In erlaubt es sicherzustellen, dass MixPre-3, MixPre-6, MixPre-3 II und MixPre-6 II vor versehentlichem oder absichtlichem Verstellen gesichert sind. Damit kann das Gerät auch dann nicht verkurbelt werden, wenn es an einen tontechnisch unkundigen Anwender weitergegeben wird.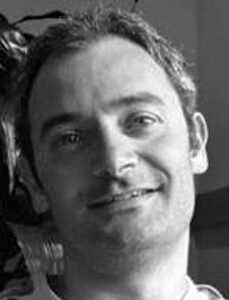 »Das Reporter-Plug-In wurde speziell für eine einfache Bedienung entwickelt, damit ein breiteres Publikum exzellenten Sound aufnehmen kann«, sagt Paul Isaacs, Director of Product Design and Management.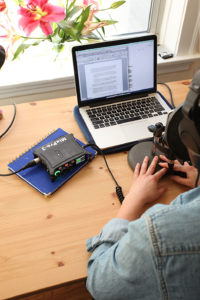 »Die Mitwirkenden können sich einfach darauf konzentrieren, großartige Inhalte aufzunehmen, und die Tontechniker können sich darauf verlassen, dass sie den MixPre in der beabsichtigten Weise verwenden. Mit der 32-Bit-Float-Aufnahme des MixPre, den extrem sauberen Vorverstärkern, den optionalen MixAssist- und NoiseAssist-Plug-Ins und jetzt dem Reporter-Plug-In ist es für die Mitwirkenden ein Leichtes, eine hervorragende Aufnahme zu liefern.«

Um das Reporter-Plug-In zu verwenden, richtet zunächst ein Tontechniker einen MixPre mit den bevorzugten System- und Kanaleinstellungen ein. Die Einstellungen können auf einer SD-Karte gespeichert und somit auf mehrere MixPres geladen werden, um Zeit zu sparen. Der Tontechniker schaltet den MixPre in den »Reporter-Modus«, indem er eine bestimmte Tastenkombination gedrückt hält. Der MixPre bleibt dann solange im Reporter-Modus, bis er wieder entsperrt wird — auch wenn er zwischenzeitlich ausgeschaltet wurde.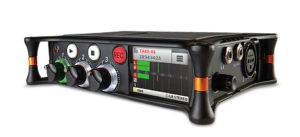 Da der MixPre bereits vom Tontechniker konfiguriert wurde, müssen die Mitwirkenden lediglich ein Mikrofon und einen Kopfhörer anschließen, die Aufnahmetaste drücken und den Pegel anpassen — und es kann nicht zu anderen Fehlbedienungen kommen.
Das Reporter-Plug-In erfordert die MixPre-Firmware-Version 8.00 oder höher. Firmware v8.00 enthält außerdem Leistungsverbesserungen für alle MixPre-Modelle.