DFT: Wet-Gate für Filmscanner Polar HQ
Für seinen 8K-Filmscanner Polar HQ stellt DFT ein neues »Smart Motion« Wet-Gate vor.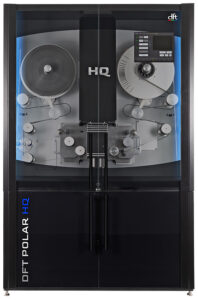 Der Polar HQ, ein Filmscanner, der speziell für Filmarchive entwickelt wurde, scannt bis zu einer maximalen Auflösung von 9,3 K in nativem RGB. Er scannt 35- und 16-mm-Filme in hoher Qualität mit 8K oder 4K. Der Scanner verfügt über ein modulares Design, das sich flexibel an die Bedürfnisse der Anwender und die sich im Laufe der Zeit ändernden Technologien anpassen lässt. Dieser modulare Ansatz markiert einen Wandel in der Art und Weise, wie Scanner in Zukunft gebaut werden.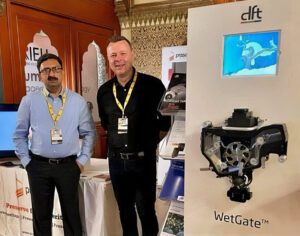 Zur NAB2023 wird DFT auch den Prototypen seines neuen »Smart Motion« Wet-Gate vorstellen: speziell für den Polar HQ entwickelt. Das neue Wet-Gate soll im dritten Quartal 2023 auf den Markt kommen.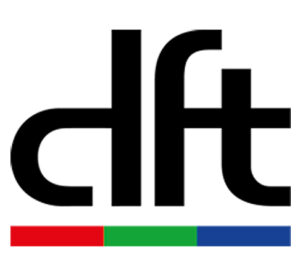 Seit der Markteinführung des Scanners im September 2022 hat DFT bereits drei Scanner an einen Archivkunden geliefert. Dort wurden die neuen Scanner an das zentrale Wet-Gate-System dieses Archivs angeschlossen, das derzeit schon drei Scanity-Filmscanner im täglichen Betrieb füttert.
DFT zählt weltweit große Archive und Postproduktionseinrichtungen zu seinen Kunden. Zu diesen Kunden gehören unter anderem das British Film Institute, die United States Library of Congress, Fotokem, Spectra Film and Video, das National Film Board of Canada und das Packard Humanities Institute. DFT unterstreicht sein Engagement für Filmarchive und Eigentümer von Inhalten auf der ganzen Welt, indem es in neue Entwicklungen investiert, um zukünftige Fortschritte für effiziente und hochwertige Filmdigitalisierungs-Workflows zu gewährleisten.