Avid trauert um Dr. Peter Thomas
Chief Solutions Architect für Avids Global Center of Excellence verstirbt im Alter von 51 Jahren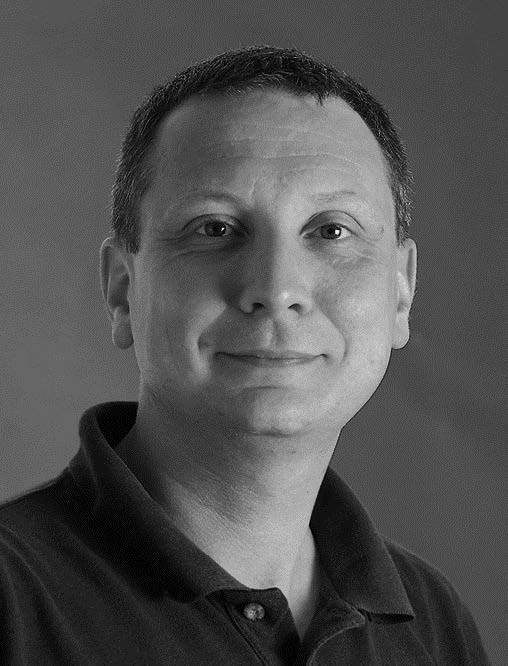 Avid trauert um einen seiner profiliertesten MAM-Experten, einen beliebten Branchenkenner und einen guten Freund: Dr. Peter Thomas ist in der Nacht zum Freitag, den 19. September 2014, überraschend gestorben.
Peter Thomas, geb. 1963, studierte Luft- und Raumfahrttechnik an der TU München und promovierte 1996 auf diesem Gebiet. Im selben Jahr wechselte er in die Medienindustrie und beschäftigte sich seitdem schwerpunktmäßig mit Enterprise Media Asset Management und damit verbundenen Strategien zur Geschäftsprozessoptimierung. Als Chief Technology Officer der Blue Order AG entwarf er die Technologiestrategie und das Produktdesign des Unternehmens und leitete die Produktentwicklung. Nach der Übernahme von Blue Order durch Avid verantwortete er die Architektur und Technologiestrategie der Plattformlösungen des Geschäftsbereichs »Integrated Media Enterprise«.
Seit September des Jahres 2012 konzipierte er am Standort Kaiserslautern als Chief Solutions Architect für Avids Global Center of Excellence integrierte Gesamtlösungen, in denen sowohl Produkte von Avid als auch von anderen Herstellern eingesetzt werden, mit dem Ziel, komplexe Arbeitsabläufe in der Medienindustrie zu optimieren. In dieser Funktion unterstützte er zum Beispiel die Berichterstattung von NBC bei den Olympischen Spielen.
Innerhalb der Branche war Dr. Peter Thomas nicht nur gut vernetzt, sondern hoch geschätzt und weit über die Grenzen von Avid hinaus bekannt, nicht zuletzt durch seine Mitautorenschaft des Buches »Professional Content Management Systems: Handling Digital Media Assets«, einem Standardwerk für den Bereich.
»Wir verlieren mit Peter Thomas in erster Linie einen Freund und Kollegen, der als Mensch sehr gemocht wurde und für viele eine Mentorfunktion hatte«, sagt Jochen Pielage, Managing Director, Software Development. »Er hat seine Kunden immer wieder mit seiner einzigartigen Mischung aus unglaublicher Expertise, der Leidenschaft für seine Arbeit und seinem Charme begeistert. Wir werden ihn sehr vermissen – als Menschen, als Kollegen und als absoluten Spezialisten auf seinem Gebiet«, so Dr. Christopher Brennan, Managing Director Central and Eastern Europe, Middle East and Turkey. Dr. Peter Thomas hinterlässt eine Frau und einen Sohn.