NAB2017-Video: Vice Media setzt auf Adobe
Andreas Schneider, Head of Post Production bei Vice Media, berichtet über den Einsatz der Creative Cloud von Adobe bei Vice Media. Im Fokus stehen die zentrale Asset-Verwaltung, Vorlagen in den Cloud Libraries und die kreativen Möglichkeiten von Adobe Stock.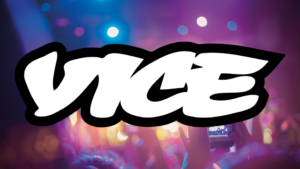 Vice Media hat seinen Sitz in Berlin und produziert dort neben einem Print-Magazin auch unzählige Inhalte für diverse Web-Plattformen – und das mit einem sehr breiten Themenspektrum. Vice Media betreibt in Berlin außerdem auch eine Werbeagentur und eine Event-Agentur.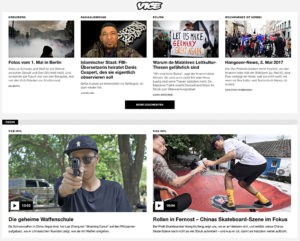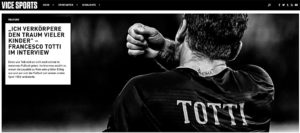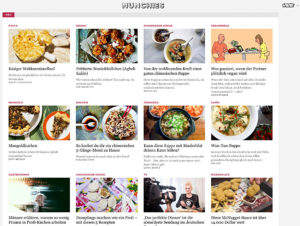 Andreas Schneider ist Head of Post Production bei Vice Media. Er berichtet, dass Vice Media ganz unterschiedliche Anforderungen an die in der Produktion und Aufbereitung der Inhalte verwendete Software habe – allein schon deshalb, weil Vice unterschiedlichste Themen und Zielgruppen bediene.
Vice Media arbeitet innerhalb eines internationalen Netzwerks: Die Zentrale des Unternehmens sitzt in Kanada und hat mittlerweile über 30 Standorte in der ganzen Welt. Daher spielen auch Vernetzbarkeit und Funktionen, die das kollaborative Arbeiten über Zeitzonen hinweg unterstützen, für das Unternehmen eine wichtige Rolle.
Der zentralen Verwaltung der Assets kommt daher besondere Bedeutung zu, erläutert Schneider. So etwa auch die Möglichkeit, von unterschiedlichen Standorten aus auf einheitliche Vorlagen zugreifen zu können. Hier bieten etwa die Cloud Libraries der Adobe-Software die Möglichkeit, Layouts und Vorlagen so zu speichern, dass sie an allen Standorten und auch zu jeder Zeit zur Verfügung stehen.
Schneider erläutert, dass sich die Creative Cloud hier als hilfreiches Tool erwiesen habe – auch deshalb, weil Adobe auf die Wünsche der Kunden eingehe und diese bei der Programmierung neuer Releases berücksichtige. Als Beispiel führt er den Titler in Premiere Pro an, der in der neuen Software viel eher den Anforderungen eines Unternehmens wie Vice Media genüge.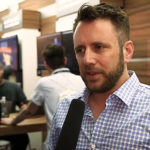 Seit neuestem nutzen die Editoren bei Vice laut Andreas Schneider auch verstärkt Stock-Footage von Adobe Stock – nach anfänglich großer Skepsis. Aber gerade bei Establishing Shots oder Timelapse-Aufnahmen biete Adobe Stock eben sehr viel Material. Schneider erläutert, dass sich die Producer das Stock-Material mittlerweile durchaus ansehen und eben auch verwenden, wenn es passt und im Schnitt auch funktioniert. Auch deshalb, weil man es testen kann, bevor man es für die Verwendung lizensieren muss. Wenn es nicht funktioniert hat man wenigstens kein geld für eine aufwändige eigene Timelapse-Produktion ausgegeben.