Guardians of the Galaxy: Behind the scenes mit Red
In Deutschland haben schon weit über eine Million Zuschauer »Marvel's Guardians of the Galaxy Vol. 2« gesehen. Der Spielfilm, der auch weltweit Zuschauerrekorde aufstellt, wurde mit einer Weapon, also der 8K-Kamera von Red in Vistavision gedreht.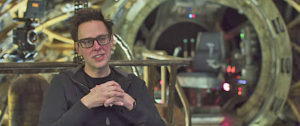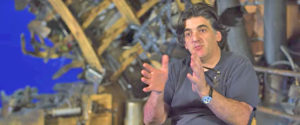 Red hat ein Video produziert, in dem Regisseur James Gunn und DoP Henry Braham über die Produktion von »Guardians of the Galaxy Vol.2« sprechen. Sie erläutern, welche Rolle Red bei dieser Produktion spielte und welche Ideen und Vorstellungen sie bei der Produktion des zweiten Teils der Marvel-Verfilmung umsetzen wollten.
Gedreht wurde mit der 8K-Kamera Weapon mit Red Dragon-Sensor in Vistavision. Dass sich die Kamera mit unterschiedlichsten Rigs, aber auch als Handheld-Kamera einsetzen lässt, erwies sich bei der Produktion als großer Vorteil. DoP Henry Braham sagt zur Red-Kamera: »Es ist eine Large-Format-Kamera, und doch ist sie winzig. Und das ist ihre eigentliche Genialität.«