Neue VFX-Leitung bei Arri Media
Personalveränderungen bei Arri Media: Michael Koch leitet VFX-Abteilung, Katja Müller ist Head of Production.

Nach dem Weggang von Dominik Trimborn, der ab Januar 2017 die neue Rise-Niederlassung München leiten wird (Meldung), hat Arri nun im VFX-Bereich personelle Veränderungen vollzogen: Michael Koch ist neuer Head of Visual Effects bei Arri Media, Katja Müller neuer Head of Production.
Gemeinsam mit ihrem bewährten Stammteam, bestehend aus Creative Director Prof. Jürgen Schopper, VFX-Supervisor David Laubsch, VFX-Supervisor Stefan Tischner sowie den Titeldesignern Matthias Brauner und dem seit vielen Jahren eng mit Arri verbundenen Lutz Lemke bilden sie die neuen personellen Eckpfeiler der VFX-Abteilung.
Bei Arri Media bewährte Kräfte steigen auf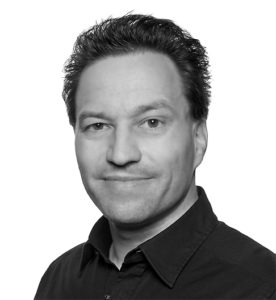 Michael Koch hat Physik studiert und kann auf 25 Jahre Berufserfahrung im VFX-Bereich zurückblicken. In seiner bisherigen Funktion bei Arri Media als Head of 3D und VFX-Supervisor verantwortete er seit 2009 die Neuausrichtung der 3D-Abteilung sowohl für Spielfilm- als auch für Creative-Solutions-Projekte (Commercial/Messe/VR/AR/New Media). Vor seinem Wechsel zu Arri hatte er bereits bei Acht Frankfurt die Gelegenheit, seine Expertise im Aufbau von deren 3D-Department unter Beweis zu stellen. Frühere Stationen als CG-Lead und VFX-Supervisor waren Ogilvy & Mather Miami, Upstart Animation und das ZDF- Sendezentrum. Neben seiner Tätigkeit als Gastreferent an der Filmakademie Baden-Württemberg ist er Autor von Fachbüchern und Artikeln. Seine Kreativität und sein hohes technisches Verständnis bilden eine hervorragende Grundlage für seine neue Herausforderung.
Michael Koch übernimmt seine Position als neuer Head of Visual Effects mit sofortiger Wirkung und leitet somit die VFX-Abteilung von Arri Media.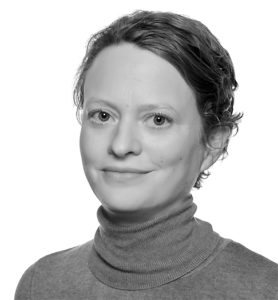 Katja Müller ist seit 18 Jahren in der Filmbranche tätig. Ihre organisatorischen Fähigkeiten am Set in den Bereichen Innen- und Außen-Requisite führten sie schon früh zur Postproduktion. Arri konnte Katja Müller Anfang 2000 als Commercial Producerin gewinnen. Während dieser Zeit betreute sie Kunden wie E&P, Heye, Hager Moss, GAP und Rapid Eye Movement. Mit der Digitalisierung des kompletten Film-Workflows bei Arri Media im Jahr 2005 wechselte sie in den Bereich Producing DI und VFX. Aufgrund ihrer Faszination für Bildgestaltung spezialisierte sie sich ab 2009 auf Visual Effects.
Nun verantwortet Katja Müller als neuer Head of Production die Bereiche Producing und Accounting der VFX-Abteilung von Arri Media.