Arri und Trixter kooperieren bei VFX und Animation
Arri Media und Trixter haben eine strategische und operative Zusammenarbeit in den Bereichen VFX und Animation vereinbart.

Die Unternehmen Arri Media und Trixter bleiben wirtschaftlich getrennt, wollen aber in Zukunft eng kooperieren und den Kunden Full-Service-Dienstleistungen anbieten. In Zukunft wollen die Unternehmen über ihre zahlreichen Niederlassungen hinweg, ihre Dienstleistungen in den Bereichen VFX und Animation gemeinsam anbieten. Dabei ist der gesamte Portfolio der beiden Unternehmen einbezogen, von großen internationalen Filmen und Serien, über nationale Film- und TV-Produktionen bis hin zu Werbe- und Industriefilm.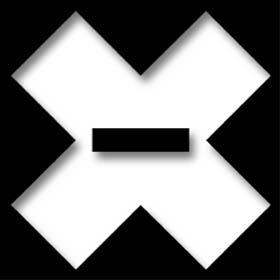 Optimierte Schnittstellen und maximale Skalierbarkeit sollen den Kunden dabei zugute kommen, außerdem stehen nun alle Services unter einem Dach zur Verfügung: »Script to Screen«.
Arri Media hat in jüngster Zeit etwa die Postproduction für die erste deutsche Netflix-Serie »Dark« realisiert und war auch in »Babylon Berlin« und »Fack Ju Goethe 3« involviert. Der Schwerpunkt im VFX-Bereich lag bei Kinofilmen und Serien im deutschsprachigen Markt. Trixter hat unter anderem an Marvel-Blockbustern wie »Thor Ragnarok« und »Spiderman Homecoming« mitgewirkt und an Serien wie »Fear The Walking Dead«, war also bislang überwiegend im internationalen Markt aktiv.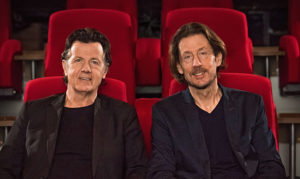 Nun wollen die beiden Unternehmen im Zusammenwirken ihrer Fähigkeiten und Schwerpunkte, globale Märkte angehen. Arri Media bringt dabei seine gesamte Dienstleistungskette ein, von der Filmkonzeption bis zur Auslieferung der Kopien. Gemeinsam sind Trixter und Arri Media nun mit diesem erweiterten Portfolio an den Standorten München, Berlin, Frankfurt, Halle, Köln und Los Angeles präsent. Insgesamt bringt es der Verbund auf 400 Mitarbeiter.
»Unsere VFX-Abteilungen ergänzen sich perfekt. Wir legen großen Wert darauf, uns gegenseitig zu unterstützen, um unsere jeweiligen Stärken für die Kunden verfügbar zu machen«, sagt Josef Reidinger, Geschäftsführer von Arri Media. Christian Sommer, Geschäftsführer von Trixter, ergänzt: »Wir wollen die Synergien ausschöpfen und unsere Position im Markt festigen und ausbauen — international und national.«