Ross: neue Führungsposition im Grafikbereich
Boromy Ung ist neuer Senior Director – Product Management and Business Development – Graphic. Diese Führungsposition hat das Unternehmen neu geschaffen.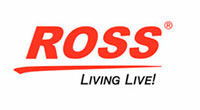 Boromy Ung arbeitet und lebt im kanadischen Montreal und verfügt über eine Fülle von Branchenerfahrungen, die er in leitenden Positionen im Produktmanagement und als Head of Products bei Unternehmen wie Grass Valley und ChyronHego gesammelt hat. In seiner bei Ross neu geschaffenen Position wird Ung das Produktmanagement und den Bereich Business Development für XPression Graphics und Ross Virtual Solutions leiten.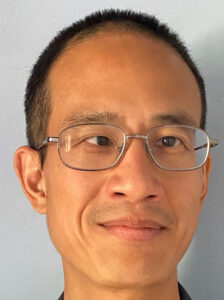 »Ich freue mich sehr, in dieser wichtigen Zeit zu Ross zu kommen«, sagt Ung. »Die Pandemie hat viele unserer Kunden gezwungen, ihre Arbeitsweise zu überdenken, und das hat natürlich unsere Produktpläne und die Art und Weise, wie wir potenzielle neue Kunden unterstützen, beeinflusst. Ross ist es gelungen, die letzten achtzehn Monate bemerkenswert gut zu meistern, und ich bin besonders beeindruckt von der langfristigen Perspektive, die David und das Senior Management Team von Ross einnehmen. Um eine Analogie aus dem Laufsport zu verwenden: Unser Erfolg ist ein Marathon, kein Sprint, und ich freue mich darauf, meinen Teil dazu beizutragen, dass wir weiterhin innovativ sind und unser Grafikangebot ausbauen.«
Bas Saleh, Vice President of Graphics bei Ross, heißt Boromy Ung bei Ross so willkommen: »Boromy ist ein hoch angesehener Branchenkenner, und ich freue mich sehr, dass er zu uns gekommen ist. Wir haben große Ambitionen für unsere Grafik-Produktlinien und brauchen die richtigen Leute mit dem richtigen Fachwissen, um unsere Bemühungen zu leiten. Ich bin sicher, dass Boromys Erfahrung sehr wertvoll sein wird, wenn wir die leistungsfähigste und wertvollste Grafikplattform für die Live-Produktion weiter ausbauen.«