Qvest: Fast-Channel-Playout für European League of Football
Als Technologiepartner der European League of Football wird Qvest eine Playout-Lösung für mehrere Fast-Channels errichten.
Mit den neu errichteten Fast-Channels der ELF (ELF) sollen noch mehr Football-Fans auf der ganzen Welt auf eine sehr zuschauerfreundliche, flexible und mitreißende Weise hochwertige Spiele dieser Liga bereitgestellt werden.

Qvest wurde beauftragt, mit seinem neuesten All-in-One Cloud-Playout-Produkt Makalu dafür zu sorgen, dass die Spiele auf die Screens der Zuschauer gelangen.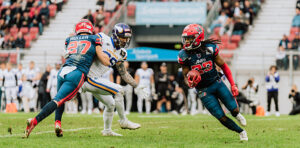 Die ELF geht mit 17 Franchises in die Saison 2023. Zu den Teilnehmern der letzten Saison gesellen sich die Munich Ravens, Fehérvár Enthroners, Prague Lions, Paris Musketeers, Milano Seamen und Helvetic Guards. In der Schauinsland-Reisen-Arena in Duisburg wird am 24. September 2023 das Championship Game ausgetragen.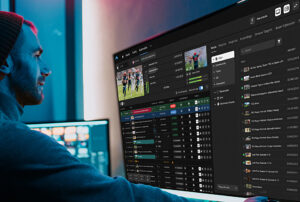 Moderne Cloud-Technologie für Football-Fans
Die Software-Lösung Makalu ermöglicht es, alle Inhalte der neuen Fast-Channels der ELF online aus der Cloud zu planen, senden und verwalten.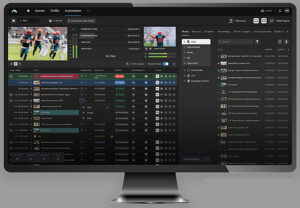 Darüber hinaus optimiert Makalu automatisch die Videoinhalte für das Streaming auf allen ausgewählten Fast-Plattformen. So können die ELF und Qvest Football-Fans außerhalb der Stadien ein neues Niveau an online-basierten Übertragungen bieten.
Als Technologiepartner für Fast Channel Playout wird Qvest zunächst das Housing, Hosting und den Betrieb der Kanäle der Liga in Deutschland und Großbritannien übernehmen. Das gemeinsame Ziel der ELF und Qvest ist es, diese Kanäle auf möglichst vielen Plattformen zu etablieren, um die Faszination American Football weiteren Zielgruppen zugänglich zu machen und damit die Popularität des Sports und seine wirtschaftliche Entwicklung voranzutreiben.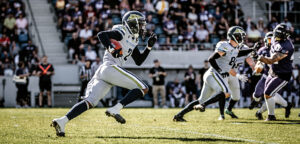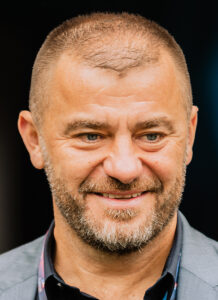 »Von dieser neuen Partnerschaft mit Qvest werden nicht nur wir als Liga profitieren, sondern vor allem die 17 Teams in Europa und ihre Fans. Qvest ermöglicht es uns, weitere Werbeeinnahmen zu erzielen, uns auf American-Football-Inhalte zu konzentrieren, die wir weltweit vermarkten, und die Liga den Fans weltweit näher zu bringen«, sagt Zeljko Karajica, CEO der ELF.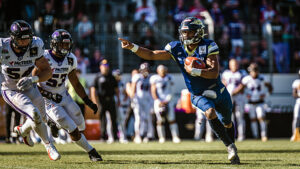 Mit der Cloud-Playout-Automatisierungs-Software Makalu kann die Liga ihre Content-Reichweite ausbauen und ihre Fangemeinde konsequent erweitern, indem sie das Nutzererlebnis beim Streaming und der Übertragung auf online-basierten Plattformen personalisiert. Darüber hinaus kann die ELF nun leichter Werbeeinnahmen skalieren und schnell neue Märkte, Zuschauerinnen und Zuschauer sowie Fans des American Football erreichen. Als Technologiepartner bietet Qvest der ELF eine ganzheitliche Lösung, von der technischen Umsetzung bis zur Distribution auf verschiedenen Plattformen.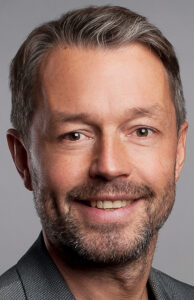 Frank Mistol, Geschäftsführer Qvest Stream: »Teamgeist und Erfahrung sind sowohl im Sport als auch in der Software-Entwicklung wichtige Säulen für den Erfolg. Seit mehr als 25 Jahren führen wir den europäischen Markt für integrierte Systeme zur Medienautomatisierung bis an seine Grenzen und darüber hinaus. Wir freuen uns, die ELF mit unserem cloud-basierten Playout-Produkt Makalu als Kick-off für ein zukunftsfähiges Erlebnis dieses faszinierenden Mannschaftssports zu unterstützen.«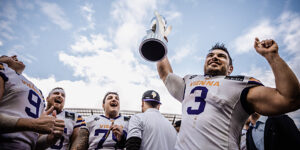 Mit dem Meister Vienna Vikings, den Raiders Tirol aus Österreich, den Finalisten Hamburg Sea Devils, Berlin Thunder, Rhein Fire, Cologne Centurions, Stuttgart Surge, Frankfurt Galaxy, Munich Ravens und Leipzig Kings aus Deutschland, den Wrocław Panthers (Polen), Barcelona Dragons (Spanien), Paris Musketeers (Frankreich), Fehérvár Enthroners (Ungarn), den Prague Lions (Tschechische Republik) und den Helvetic Guards (Schweiz) ist die Liga mit 17 Teams in neun Ländern vertreten.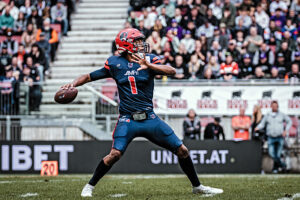 Alle Franchises haben ein großes Ziel: Das Meisterschaftsspiel in Duisburg am 24. September 2023. Alle Spiele der ELF werden im ELF Game Pass angeboten, der auf der Website der Liga angeboten wird.