Film Engine: Echtzeit-VR-Produktions-Software für Filmemacher
Film Engine ist eine neue Echtzeit-Produktions-Software, mit der es möglich sein soll, hochwertige Effekte schnell und effizient zu erstellen.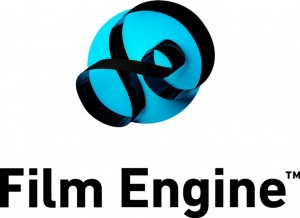 Cevat Yerli, President und CEO des Spieleentwicklers und Publishers Crytek, kündigt Film Engine an, ein neues Unternehmen und gleichzeitig der Name einer neuen Technologie, die speziell für den Filmbereich entwickelt wurde. In Zusammenarbeit mit Crytek will Film Engine Filmemachern und VR-Geschichtenerzählern eine Echtzeit-Produktions-Software zur Verfügung stellen. Dabei soll es sich um eine All-In-One-Echtzeit-Storytelling-Software handeln, mit der sich jeder Aspekt im Verlauf einer Filmproduktion straffen lässt. Außerdem sollen sich damit Zeit und Ressourcen, die für die Erstellung qualitativ hochwertiger Effekte und CG-Animationen nötig sind, drastisch reduzieren lassen.
Film Engine kann für alles verwendet werden, von Pre-vis über Post-vis und Pitch-vis bis hin zur finalen Produktion für Filme, Fernsehbeiträge, Animationen und visuelle Effekte. Die Produktions-Software enthält demnach aktuelle Technologien für Motion Capturing, Camera Tracking, Digitalkameras und Beleuchtung. Aufgaben, die üblicherweise Stunden oder gar Tage benötigen, können per Film Engine in Echtzeit erledigt werden. Auf diese Weise — so der Hersteller — steht Filmemachern mehr Zeit fürs Storytelling zur Verfügung.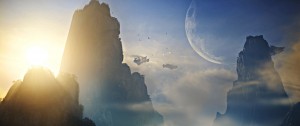 Die Entwicklung des ersten Film-Engine-Prototyps begann 2008 beim Game-Entwickler Crytek. Obwohl Spiele-Engines wie Cry-Engine leistungsfähige Werkzeuge für die Arbeit an Spielen sein können, fehlen ihnen einige der Features, die für die klassischen Workflows der Filmindustrie nötig sind. Mit Cry-Engine als Basis hat sich das Team bei Crytek daran gemacht, die Lösung für Filmproduktionen zu optimieren. Zunächst wurde an einem Prototypen namens Cinebox gearbeitet, der von mehr als 300 Produktionsfirmen bewertet und für Spielfilme wie »Dawn of the Planet of the Apes« und »Maze Runner« genutzt wurde. Das Feedback aus erster Hand inspirierte das Team dazu, Cinebox von Grund auf neu zu entwickeln und ein neues Unternehmen zu gründen. Das Ergebnis ist Film Engine.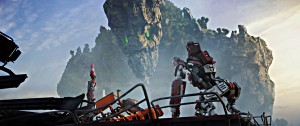 Aus Sicht der Entwickler ist Film Engine intuitiv, schnell und kosteneffizient.  Jean-Coals Prunier, Creative Director bei Film Engine und Visual-Effects-Veteran, der an Filmen wie »Avatar«,»Der Herr der Ringe«,»Guardians of the Galaxy« und»Life of Pi« mitgewirkt hat, traf Cevat Yerli erstmals 2014. Damals merkten beide, dass sie eine gemeinsame Vision teilten, mit der sich viele der Probleme lösen lassen, mit denen Filmemacher immer wieder konfrontiert werden. »Dadurch, dass wir den Bedürfnissen der Filmemacher mit der Technologie der Spieleindustrie entsprochen haben, konnten wir ein völlig neues Filmproduktions-Tool erschaffen, das die Art und Weise, wie die Industrie arbeitet, komplett verändern wird«, sagt Prunier über die gemeinsame Arbeit.