Arri erhält für Alexa einen Engineering Emmy
Das Feiern hat kein Ende: 100 Jahre Arri hallen weiterhin nach, da kommt schon der nächste Partygrund um die Ecke — Arri erhält einen Emmy für die Digitalkamera Alexa.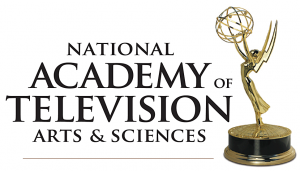 Die amerikanische TV-Branche vergibt über einen ihrer Verbände, die Academy of Television, jährlich Emmys in ganz verschiedenen Kategorien, darunter auch »Engineering Emmys«.
In diesem Jahr wird die Kamera Alexa von Arri mit einem Emmy ausgezeichnet. »Engineering Emmys« vergibt die Television Academy für herausragende technische Entwicklungen.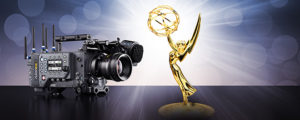 Die Würdigung mit dem »Engineering Emmy« stellt nach Unternehmensangaben einen der Höhepunkte in diesem, für Arri sehr bedeutsamen Jahr des 100. Firmenjubiläums dar. Die feierliche Verleihung der 69. Engineering Emmy Awards findet am 25. Oktober 2017 im Loews Hollywood Hotel in Los Angeles statt.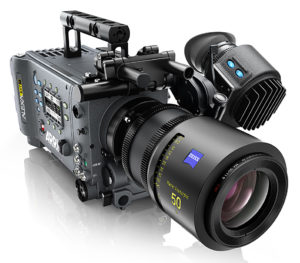 »Arris Kamerasystem Alexa mit seinen Fähigkeiten der digitalen Bildverarbeitung sowie dem vollständig integrierten Postproduktions-Workflow steht für dynamische und innovative TV-Technologie«, begründet die Television Academy ihre Entscheidung. »Die ursprünglichen Funktionen, inklusive Farbmanagement, Onboard-Aufzeichnung von unkomprimierten und komprimierten Videobildern sowie die einfach zu bedienende Benutzeroberfläche, haben zur umfassenden Verbreitung dieser Technologie in der Fernsehindustrie geführt.«
Die Alexa kam im Jahr 2010 auf den Markt und verbreitete sich rasch als zuverlässiges, häufig eingesetztes Digitalkamerasystem bei professionellen Film- und Fernsehaufnahmen. Zu namhaften TV-Produktionen, die zuletzt mit der Alexa aufgezeichnet wurden, gehören neben den Emmy-Gewinnern »The Handmaid´s Tale, »The Night Of«, »Veep« und »Big Little Lies« auch die Serien »Game of Thrones«, »Man in the High Castle«, »Mozart in the Jungle«, »Insecure« und »Modern Family«.