DFFF II wird an Branchenforderungen angepasst
Kurz vor der Feier zum 20. Jahrestag der Einrichtung des Kulturstaatsministeriums beim Bundeskanzleramt hebt Staatsministerin Monika Grütters die Bedeutung ihres Amtes durch zahlreiche Presseaussendungen hervor. Auf das Thema Filmerbe folgen nun Animation und VfX.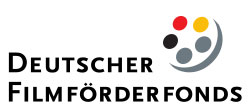 Dank der seit dem 15. Oktober wirksamen neuen Richtlinie wurde die Einstiegsschwelle für Filme mit hohem VFX-Anteil von acht auf zwei Mio. Euro deutscher Herstellungskosten reduziert. Grütters will mit der neuen Richtlinie »insbesondere Dienstleister für digitale Produktionen, wie zum Beispiel VFX-Unternehmen, ansprechen« und betitelt ihre Presseinfo »Wir stärken Animationsfilme«.
Schon bei der Einführung des DFFF II im Sommer 2017 waren die geforderten Mindestbudgets als realitätsfern kritisiert worden. Ein Beispiel: Beim Koproduktionsmarkt Cartoon Movie für lange Animations-Kinofilme im März 2018 präsentierten europäische Produzenten 60 Projekte mit einem Produktionswert von etwa 321,7 Mio. Euro beziehungweise durchschnittlichen Herstellungskosten von knapp 5,4 Mio. Euro. »Fast die Hälfte aller Projekte waren Koproduktionen zwischen zwei oder mehr Ländern Europas«, berichten die Cartoon-Veranstalter. Während nationale Finanzierungen selten machbar sind, können internationale Koproduktionen sogar die Förderfähigkeit von Animationsfilmen verhindern, weil die Mindestbudgets des DFFF II nicht erreicht werden.
Laut Grütters stellt der Bund für die wirtschaftliche Filmförderung derzeit 135 Mio. Euro zur Verfügung, davon 125 Mio. für den DFFF. Als aktuelles Beispiel einer Förderung auch von Produktionsdienstleistungen nach dem DFFF 2 nennt sie den Thriller »Dragon Tattoo – The Girl in the Spider's Web«. Die deutsch-britische Koproduktion, die den Ideen-Nachlass des 2004 verstorbenen schwedischen Schriftstellers Stieg Larsson vermarktet, bekam 8,8 Mio. Euro aus dem DFFF II.
Seit Einführung des DFFF im Jahr 2007 bis Ende 2017 wurden aus dem DFFF laut Grütters 1.187 Filme mit 651 Mio. Euro gefördert. Dies zog Folgeinvestitionen in Höhe von 3,8 Mrd. Euro am Filmstandort Deutschland nach sich.