Neuer Sales Director APAC von Riedel
Guillaume Mauffrey ist seit Anfang des Jahres neuer Sales Director APAC von Riedel.

Riedel Communications hat sein globales Vertriebsteam mit Guillaume Mauffrey als Sales Director APAC verstärkt. In seiner neuen Position, die Mauffrey am 1. Januar angetreten hat, ist er für das Geschäftswachstum von Riedel im gesamten asiatisch-pazifischen Raum verantwortlich.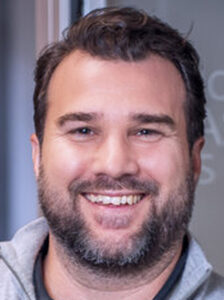 »Ich freue mich darauf, bei einer marktführenden Marke wie Riedel einzusteigen und den Kundenstamm in der dynamischen APAC-Region auszubauen«, so Mauffrey. »Ich werde unsere bestehenden Kunden weiter unterstützen und neuen Kunden die Technologie zur Verfügung stellen, die sie benötigen, um in ihren jeweiligen Branchen Mehrwert zu schaffen. Die Ausweitung der Präsenz von Riedel in China und Indien wird eine große Rolle dabei spielen, das Unternehmen in APAC auf die nächste Stufe zu heben.«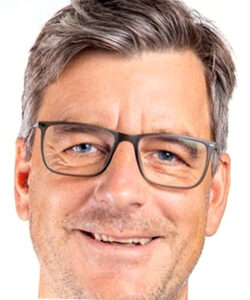 »Guillaume bringt viel Asien-Erfahrung und umfangreiches Branchenwissen mit«, so Jens Miedek, Executive Director of Global Sales bei Riedel. »Als ehemaliger COO von Ideal Systems, einem der größten Systemintegrationsunternehmen in Asien und einem wichtigen Riedel-Partner in Taiwan und Hongkong, ist er bereits mit unserem Produktportfolio vertraut. Guillaume ist die perfekte Besetzung für diese neue Rolle, und wir freuen uns darauf, mit ihm als Teil des Riedel-Teams zu arbeiten.«
Mauffrey kommt nach fast neun Jahren bei Ideal Systems Asia Pacific Limited, dem führenden Integrator für Broadcast, Cloud und Pro AV in der Region, zu Riedel. Dort leitete er das globale Geschäft der Gruppe und ihrer zwölf Niederlassungen in zehn Ländern. Zuvor war er in leitenden Positionen im Vertrieb des Kommunikations- und IT-Dienstleisters SpeedCast tätig, zunächst als Director of Business Development und dann als Head of Sales für Nordostasien, einschließlich der Rolle des Country Managers für China.
Zu Beginn seiner Laufbahn war Mauffrey in verschiedenen APAC-Unternehmen tätig, unter anderem als Business Development Manager für Globecomm Systems und Amadeus Group Limited sowie als Greater China Sales Manager für UPEK. Er hat einen B.A. in Internationalen Beziehungen von der Boston University und einen M.S.C. in Management für China von der SOAS, University of London.