Broadcast Solutions, EVS: VAR Kick-off Pack
Um Verbände bei der Zertifizierung ihrer Offiziellen für Video Assistant Refereeing (VAR) zu unterstützen, haben EVS und Broadcast Solutions »Kick-off Packs« entwickelt.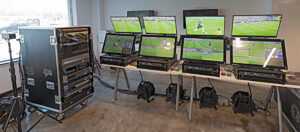 »VAR Kick-off Pack« nennen Broadcast Solutions und EVS ein schlüsselfertiges System für Verbände und Fußballvereine, mit denen die Arbeit von Videoschiedsrichtern gezeigt, trainiert und zertifiziert werden kann.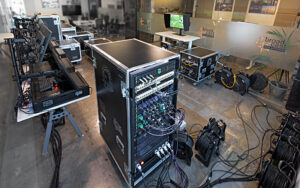 Das System ist aus Sicht der Entwickler perfekt für die Einführung von Video Assistant Referees (VAR) geeignet. Das VAR Kick-off Pack umfasst ein voll ausgestattetes Multi-Kamera-Review-System des Typs Xeebra von EVS für den Videobeweis (VAR) bei Fußballspielen sowie einen Simulator und einen optionalen Satz Kameras für die Schulung von Video-Schiedsrichterassistenten und Replay-Operatoren.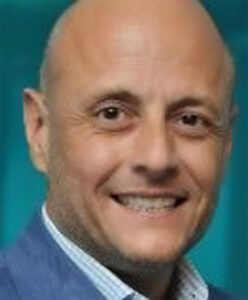 »Viele Fußballverbände stehen vor einer doppelten Herausforderung: Sie müssen nicht nur ihre VAR-Reise mit der Fifa beginnen, sondern auch dringend ihre Schiedsrichter für internationale Wettbewerbe zertifizieren«, erklärt Nicolas Hans, Partner bei Broadcast Solutions Africa and Middle East. »Deshalb haben wir in Zusammenarbeit mit EVS dieses schlüsselfertige Paket entwickelt, das sowohl Technologie als auch Schulung umfasst.«

Das VAR Kick-off Pack beinhaltet standardmäßig Schulungen und Coaching-Services, die den Verbänden helfen, das von der Fifa und dem Ifab definierte Implementation Assistance and Approval Programme (IAAP) zu starten. Das System wird in sechs Flightcases geliefert: zwei Racks mit dem Equipment und vier Kisten für die Logistik. Die beiden Racks versorgen den Video Operation Room (VOR) und die Referee Review Area (RRA).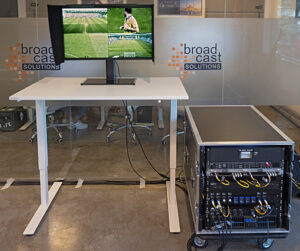 Das RRA-Rack wird neben dem Spielfeld aufgestellt und versorgt einen Monitor für die Überprüfung durch den Schiedsrichter auf dem Spielfeld. Es verbindet auch die drahtlose Sprechanlage der Offiziellen auf dem Spielfeld mit der Sprechanlage der Videoschiedsrichter. Das RRA ist mit dem Video Operation Room verbunden, in dem EVS Xeebra-Server die Kamerafeeds aufzeichnen und zur Überprüfung zur Verfügung stellen.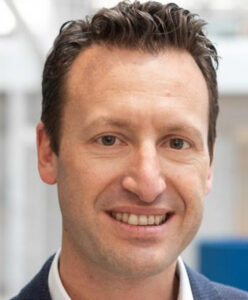 »EVS Xeebra ist das perfekte System, da es eine einzige schlüsselfertige Lösung ist, die die Fifa-Qualitätsprogramme sowohl für die Videoschiedsrichtertechnologie als auch für die virtuelle Abseitslinienerkennung erfüllt«, erklärt Nicolas Bourdon, Chief Marketing Officer bei EVS. »Es ist ein Vorzeigebeispiel für unser Engagement für die FIFA-Standards.«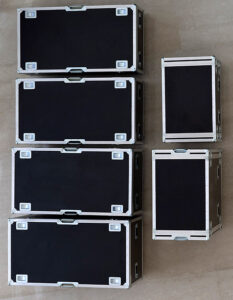 Das Broadcast Solutions VAR Kick-off Pack ist modular aufgebaut: Es enthält eine Reihe von Kameras, die rund um das Spielfeld aufgestellt und während der Trainingseinheiten mit dem RRA verbunden werden können. Es umfasst einen oder mehrere EVS-Xeebra-Server, um die Anforderungen der Host-Broadcaster während der Wettkämpfe zu erfüllen.
Das System ist auf Abruf verfügbar und kann innerhalb von nur 100 Tagen geliefert werden.