NAB2017: Epic Games mit Broadcast-Partnern
Epic Games' Rendering Engine soll nun auch Broadcast-Workflows beschleunigen. Der Entwickler von Tools für Spieleentwickler konnte hierfür strategische Partner aus dem Videobereich gewinnen, darunter Ross Video, Vizrt und Zero Density.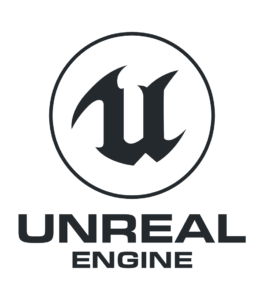 Die US-Firma Epic Games kommt aus dem Spielbereich und hat mit Unreal Engine eine Software-Suite unterschiedlichster Tools für Spieleentwickler programmiert. Unreal Engine wird mittlerweile aber nicht nur bei Spielen, sondern auch bei der Produktion filmischer VFX verwendet. film-tv-video.de hatte etwa darüber berichtet, dass Unreal Engine im Einsatz war, um während eines Drehs Live-Videobilder mit computergenerierte Bildern zu kombinieren und in Echtzeit zu rendern. Direkt am Set stand somit schon eine hochwertige Prävisualisierung der finalen Szene zur Verfügung.
Diese Funktionalität ist für diverse Hersteller in der Broadcast-Industrie interessant, und zur NAB gab Epic Games einige strategische Partnerschaften bekannt. .
Vizrts Virtual Studio nutzt bei der Erstellung von virtuellen 3D-Studioumgebungen Unreal Engine. Die aktuelle Lösung wird laut Vizrt zum Beispiel von Fox Sports, BBC News, The Weather Channel und CNN genutzt.
Reality Virtual Studio von Zero Density erzeugt fotorealistische Studios mit dem Compositing von Bildern im 3D-Raum. Reality ist ein node-basierter 3D GPU-beschleunigter Compositor. Mit Unreal Engine wird Reality zurzeit unter anderem von NEP and Groupe Media TFO genutzt.
Ross Video hat kürzlich das Virtual-Set-System Frontier vorgestellt, das eine neue Rendering-Plattform für virtuelle Studiografiken nutzt. Dabei kombiniert Frontier Ross sein Grafiksystem Xpression mit dem Unreal Engine.