Renate Schneider verstärkt Arri Media
Renate Schneider ist neuer Senior Sales Manager Cinema Distribution und Business Development bei Arri Media. Sie wird am Standort Arri@Bavaria Film in Grünwald tätig sein.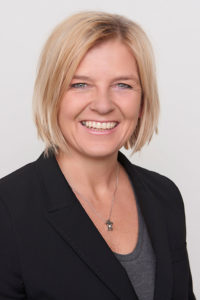 Ab sofort übernimmt Renate Schneider die Position des Senior Sales Managers Cinema Distribution and Business Development. Gemeinsam mit Martin Schwertführer, Head of Cinema Distribution, und dem Stammteam der Arri Media, ist Renate Schneider am Standort Arri@Bavaria Film in Grünwald bei München tätig.
Renate Schneider blickt auf vielfältige Erfahrungen in der Filmbranche zurück. Zuletzt war sie im Cinecittà Multiplexkino in Nürnberg in den Bereichen Operations und Marketing tätig. Von 2001 bis 2014 durchlief sie verschiedene Positionen bei Universal Pictures International Germany und war als langjähriger Sales Director Deutschland maßgeblich an der Auswertung des umfangreichen Filmportfolios beteiligt. Die ersten Schritte in die Filmbranche machte sie von 1993 bis 1998 im Broadway Filmtheater in Trier, nachdem sie zuvor im internationalen Bankgeschäft tätig war.
»Ich freue mich sehr darüber, dass wir mit Frau Schneider eine so hochqualifizierte und erfahrene neue Kollegin bei Arri begrüßen dürfen. Ich wünsche ihr alles Gute und viel Erfolg«, erklärt Josef Reidinger, Geschäftsführer Arri Media. »Das Angebot von Arri begeisterte mich sofort«, ergänzt Renate Schneider. »Hier kann ich meine große Leidenschaft zum Kino, die Begeisterung für technische Entwicklungen und die Affinität zu Zahlen ausleben.«
Arri Media bietet als die gesamte Palette an Postproduktionsdienstleistungen aus einer Hand. Neben dem Hauptsitz in München unterhält Arri Media Standorte in Berlin, Köln, Frankfurt, Halle und Ludwigsburg.