Rory Peck Award stellt Filmemacherinnen heraus
Auch in diesem Jahr ehrt der Rory Peck Award freiberuflich arbeitende FilmemacherInnen für herausragende Werke. Im Mittelpunkt der Juryarbeit standen Beiträge des Bereiches Nachrichten und Zeitgeschehen.
Gewinner wie Nominierte des Jahrgangs 2018 stehen für die wichtige Rolle der Freiberufler bei der weltweiten Berichterstattung, so Clothilde Redfern für den veranstaltenden Rory Peck Trust. »Sie haben Zugang zu Geschichten, die anderen verborgen bleiben, und versorgen uns durch ihren wirkungsvollen Augenzeugen-Journalismus mit Informationen.« Der Trust wolle »Freiberufler unterstützen, damit sie in einer zunehmend feindlichen Welt weiterhin sicher berichten können«. Die Rory Peck Awards erinnern seit 1995 an den freischaffenden Kameramann Rory Peck, der 1993 in Moskau getötet wurde. Die Verleihung ist die Hauptfinanzierungsquelle für den in London ansässigen Rory Peck Trust, der weltweit freie Journalisten und ihre Familien unterstützt.
Hier die Auszeichnungen: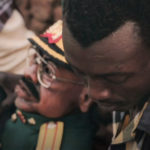 Rory Peck Award for News Features: Roopa Gogineni. Ihr von der New York Times veröffentlichter Film »The Rebel Puppeteers of Sudan« berichtet über einen sudanesischen Puppenspieler, dessen Show den anhaltenden Konflikt in den Nuba-Bergen mit satirischen Mitteln aufgreift.
Rory Peck Award for News: Mikel Konate für seinen Reuters-Beitrag über die zehnstündige Mission einer spanischen NGO bei der Rettung von Flüchtlingen im Mittelmeer. Die Jury: »Es handelt sich zwar um eine Momentaufnahme, dennoch geben seine Bilder einen tiefen Einblick in die aktuelle Situation im Mittelmeer.«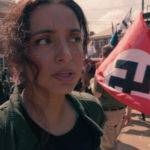 Sony Impact Award for Current Affairs: Deeyah Khan und Darin Prindle für »White Right: Meeting the Enemy«, der Faschisten, Rassisten und Befürwortern der konservativen Rechten in den USA »auf den Zahn gefühlt, wie es zuvor noch niemand getan hat«, so die Jury über das von Fuuse Films für ITV Exposure produzierte Werk.
Martin Adler Prize: Die Auszeichnung ehrt die durch eine Autobombe ermordete maltesische Journalistin Daphne Caruana Galizia. Sie recherchierte und schrieb kompromisslos über Korruption, Inkompetenz und die Rolle der Politik in ihrem Land. Der Preis stellt lokale Freiberufler heraus, die einen wesentlichen Beitrag zur Nachrichtenberichterstattung geleistet haben – auf internationaler Ebene aber weitestgehend unbekannt sind.