Euro Cine Expo Teil 1: Die Produkte der Shortlist
Mehr Infos zu den Produkten, die am Best of Show Award teilgenommen haben: PlutoFresnel, Airtube Switch, NuTron, Renegade, Play, FH30/60, Mimik, Evoke, Venice Extension System 2, Nucleus Nano 2.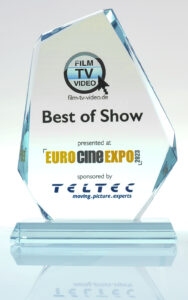 Im Rahmen der Euro Cine Expo hatte film-tv-video.de einen Best of Show Award ausgeschrieben, Sponsor dieses Wettbewerbs war Teltec.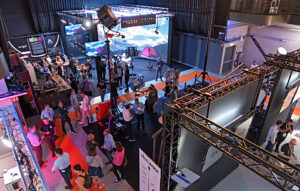 Die Aussteller konnten sich im Vorfeld der Messe mit konkreten Produkten bewerben. Die Jury wählte aus den Einreichungen die zehn aus ihrer Sicht besten, innovativsten Produkte aus. Dabei konkurrierten Produkte aus ganz unterschiedlichen Produktbereichen miteinander — zu Preisen zwischen vielen Tausend und wenigen Hundert Euro: Der Jury ging es um den Erfindungsgeist der Entwickler und um die Innovationshöhe im jeweiligen Anwendungsbereich.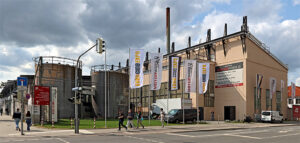 Bei der Euro Cine Expo besuchte die Jury dann die Stände der Aussteller und nahm die Produkte von der Shortlist in Augenschein, die auf den folgenden Seiten dann genauer beschrieben sind.
Auf den folgenden Seiten finden sie Beschreibungen und Fotos der Shortlist-Produkte. Als Gewinner des Awards wurde Mimik von Kino Flo prämiert.
Seite 1: Einleitung, Video
Seite 2: Astera, PlutoFresnel

Seite 3: Caligri, Airtube Switch
Seite 4: Cinetica, NuTron 4.0
Seite 5: Core SWX, Renegade
Seite 6: Kelvin, Play Pro
Seite 7: Kemama, FH30/60
Seite 8: Kino Flo, Mimik
Seite 9: Nanlux, Evoke 900C
Seite 10: Sony, Venice Extension System 2
Seite 11: Tilta, Nucleus Nano 2