Emmy für Riedel und Red Bull Stratos
Riedel Communications ist für das Red Bull Stratos Projekt mit dem Emmy Award ausgezeichnet worden.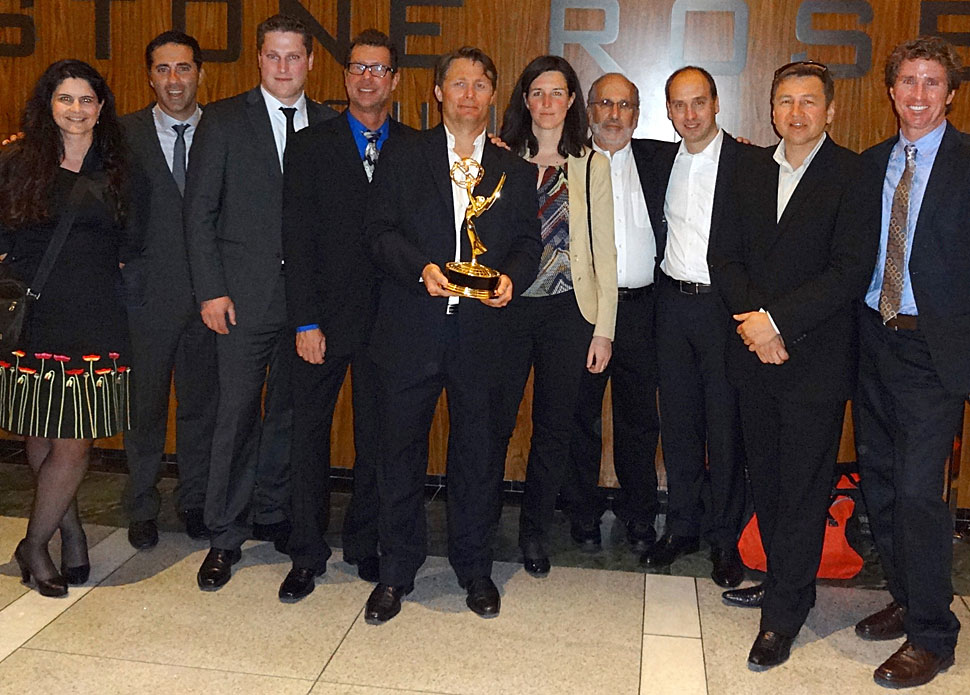 Als Teil des Red Bull Stratos Projekts wurde Riedel in New York mit dem Sports Emmy Award der National Academy of Television Arts and Science ausgezeichnet. Der Emmy Award gilt als Oscar des Sportfernsehens. Er wurde in der Kategorie »Outstanding New Approaches Sports Event Coverage« verliehen.
Riedel zeichnete für die Verteilung der Videosignale am Boden und die drahtlose Übertragung der Kamerasignale aus der Kapsel verantwortlich. Darüber hinaus sorgte Riedel für die gesamte Kommunikation am Boden sowie zwischen der Bodenstation und der Kapsel mit einer integrierten Kombination aus drahtloser und drahtgebundener Intercom-Technik.
Empfehlungen der Redaktion:
16.10.2012 – Riedel lieferte Technik für Baumgartners Rekordsprung
07.05.2010 – Zweiter Emmy für Übertragung des »Red Bull Air Race«
08.05.2009 – SI Vision mit Emmy ausgezeichnet