Codex verarbeitet 8K Red Weapon-Kamerasignale
Kameramann Henry Braham dreht den zweiten Teil der Verfilmung des Marvel-Comics »Guardians of the Galaxy« mit der Red-Kamera Weapon in 8K. Codex-Equipment verarbeitet die 8K-Signale im gesamten Workflow.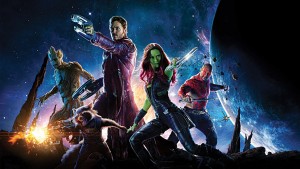 Red Weapon zeichnet am Set 8K-Bilder mit 8192 x 4320 Pixel auf– mit bis zu 75 fps. Dabei waren und sind teilweise mehrere Kameras im Einsatz, sodass die Produktion schon in den ersten 34 Drehtagen über 100 TB an Daten aufzeichnete. Ingesamt sind für die Produktion 81 Drehtage eingeplant: das erforderte einen leistungsstarken Datenworkflow am Set.
Die Dreharbeiten für den Film begannen im Februar 2016. Das Postproduktionshaus Shed, verantwortlich fürs Datenhandling, entwickelte einen Codex-basierten Workflow, der unterschiedlichste Bearbeitungsstufen betrifft: Set, Postproduktion, visuelle Effekte und Archivierung.
Am Set sind 1TB Red Mini-Mags im Einsatz, die direkt am Set in einen Codex S-Series Vault geladen werden, wo Metadaten geprüft und die aufgezeichneten Daten auf ein 8TB Codex Transfer-Laufwerk überspielt werden. Das sei eine extrem sichere Möglichkeit, um die Daten schnell und zuverlässig mit SSDs vom Set in die Post zu transferieren, so Codex.
Bei Shed sind weitere Codex XL-Vaults im Einsatz, um die R3D Rawdaten mit LUTs zu versehen und unterschiedlichste Deliverables auszugeben: DNxHD 115 für Avid, 720 und 1080P und 4K Open EXR. ACES ist fürs Colour Management im Einsatz, um über den gesamten Bearbeitungsprozess Farbkonsistenz zu garantieren.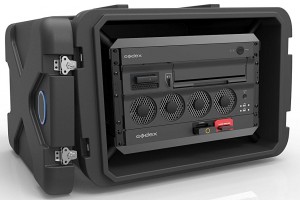 Die originalen 8K-Kameradaten werden inklusive wichtiger Kamerametadaten getrackt und stehen in allen Bearbeitungsstufen im Codex Backbone zur Verfügung.
Jesse Torres, VP Post Production bei Marvel, hebt die Zuverlässigkeit des Codex-Systems hervor, während Matt Watson, Colorist bei Shed, betont, dass es Codex erleichtere, das umfangreiche Material zu verwalten. Neben Red Weapon wird am Set zudem auch mit der Phantom Highspeedkamera und gelegentlich auch mit GoPros gearbeitet, doch dank Codex gelte für alle Kameras der gleiche Workflow.